Rangeley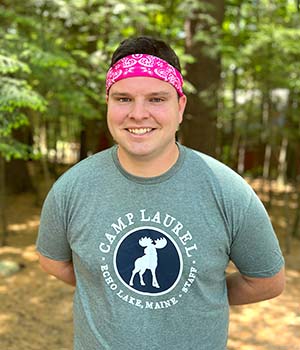 Will Shaw
Campus Leader
Norwalk, CT
Will returns for his eighth summer to the helm of Rangeley. A Campus Leader for six summers, Will played football all four years at Wabash College. A three-year teacher and coach at New Canaan Country School in Connecticut, Will is moving to a new elementary education teaching role in the fall. No one goes bananas quite like "Meester Shaw!" Will is a true camp favorite!
Elliott Street
Asst. Campus Leader
Noblesville, IN
A Ball State senior studying Elementary and Special Education, Elliott joins the Laurel leadership team after a standout summer as a Frosh counselor and Specialist. We can't wait for Elliott's warmth and energy to shine in a leadership role this summer!
Sequoia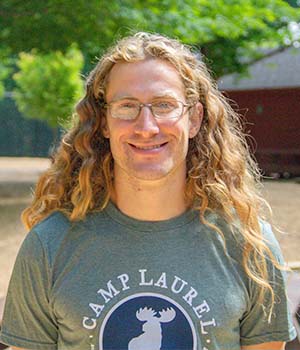 Jared Burris
Campus Leader
Indianapolis, IN
A Laurel veteran and another true camp standout, Jared is back for summer #7. A four-year cross country and track and field athlete at Wabash College, he received many accolades including a conference championship, all-region selection and the mental toughness award. Jared recently hiked the entire Appalachian Trail. He returns to Sequoia for his fourth Campus Leader summer. He also ran Laurel Fitness in 2019 – and we couldn't be in more capable hands!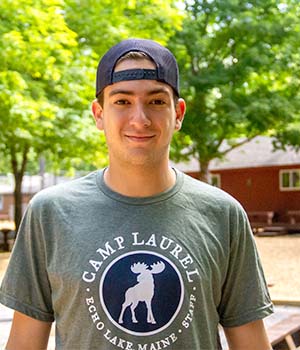 Diego Esparza Ferez
Asst. Campus Leader
Xalapa, Mexico
A Laurel camper for five summers, Diego returns for his fourth year on staff. A standout counselor and big-time soccer player, Diego spent many years at Laurel with his two younger siblings. His warmth, energy and presence are an amazing combination for Sequoia!
Kennebago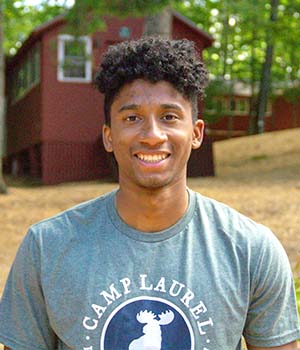 Jay Herazo-Vargas
Campus Leader
Scranton, PA
Jay's back for summer #4 on Echo Lake! He captained his varsity soccer team at Wells College and recently earned his Master of Social Work from Marywood University. Jay coached soccer clinics and day camps before joining the Laurel family as a Specialist and an Assistant Campus Leader. He's the perfect fit for Bago!
Guy Rader
Asst. Campus Leader
Carmel, IN
A Purdue University senior, Guy returns for summer #2 after an amazing season as a sailing counselor. A long-time basketball and soccer player, Guy's also helped run an After School center. We're pumped to have Guy moving from Sequoia to the Bago leadership team!