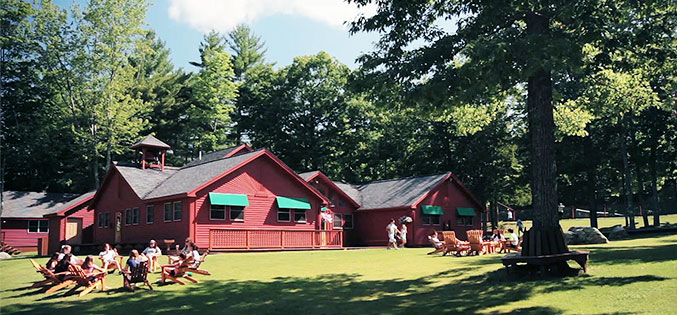 Office & Media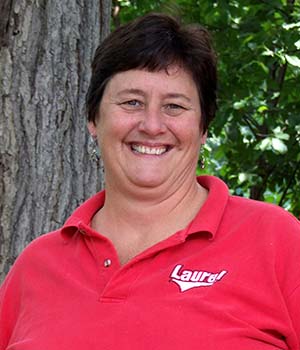 Sally Buggs
Lake Worth, FL – 38th Year at Camp
In her 38th year at camp, Sally is the glue who holds us all together, touching nearly every facet of Camp Laurel. She has been a full-time staff member since she started in 1985 as a counselor and athletics instructor. If you know Camp Laurel, you know Sally and all the amazing, unsung things she does for camp.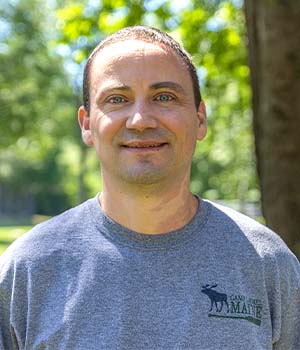 Matt Nieman
Wilton, CT – 21st Year at Camp
After 10 years as Program Director and five years directing our youngest boys' campus, Matt made the move to the camp office in 2017. He combines athleticism, warmth, organization and creativity. A Washington University and Harvard School of Architecture grad, Matt worked at Hilltop Preparatory School in Philadelphia before joining our year-round family. An indispensable part of our full-time team, he lives in Wilton, Connecticut, with his wife, Joyce, and two Laurel campers, Everett and Lucy.
Talia Farber
Bethesda, MD – 14th Year at Camp
Talia (Caron) Farber returns for summer #14. A graduate of McGill University in Montreal, Talia was formerly the Girls Head Counselor and Year Round Staff Recruiter for Camp Laurel. She is truly one of the best and brings a glow to Laurel that is sure to have a lasting impact. She is joined at camp by her husband, Darren, and campers Daniel, Adam and Jamie.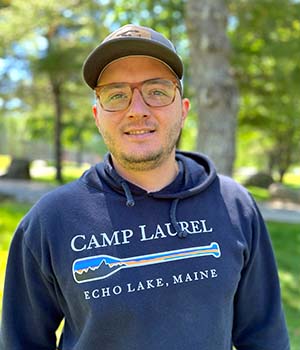 Kyle Baillargeon
Manchester, ME – 18th Year at Camp
Kyle grew up in Readfield. He started cutting grass at camp when he was 14 and has never left. He now works year-round with Jem and Keith in all operational aspects of camp. A vital, important and integral part of the Laurel family and camp team. Kyle is joined at camp by his wife, Cara, and daughter Sadie.
Cara Baillargeon
Transportation Manager
Manchester, ME – 13th Year at Camp
Cara returns for her 10th summer managing transportation and her 13th Laurel summer overall. With her outstanding time management skills and organization, she's the perfect fit for Laurel transportation! A childhood education graduate from SUNY-Cortland, she's the mom to Sadie James, Laurel's honorary "youngest camper" at nineteen months of age. We love having Cara at camp!
Katelyn Lerette Rodriguez
Shift Manager
Lisbon, ME
University of Maine at Orono
Taylor Tuer
Shift Manager
Tucson, AZ
Northern Arizona University
Megan Bubier
Taunton, MA
Dean College
Piper Delmont
Battlefield, MO
Missouri State University
Jillian Linton
Vonore, TN
West Virginia
Tori Method
Phoenix, AZ
St Mary's College
Hannah Nilsson
Boston, MA
Emerson College
Sky Vaughn
Largo, FL
Liberty University
Katiejo Waletzko
Oakland Park, FL
University of Montana
Administrative Aides
Mason Biello
New Sharon, ME
Blake George
Springfield, MO
Drivers
Gina Alaniz
Castroville, TX
Nancy Beaudry
Farmingdale, ME
Savanna Johnson
Vancouver, Canada
Jon Lambert
Farmingdale, ME
Digital Media
Garcelle Hodge
Digital Media Head
Richmond, CA
Jake Capriotti
Brooklyn, NY
Gabby Ceritano
Bloomfield Hills, MI
Isaiah del Campbell
Clemson, SC
Security Department
Bailey Riddle
Falmouth, ME
Caleb Farrington
Lewiston, ME
Trent Murray
Wiscasset, ME
DJ Rutherford
Litchfield, ME
Tutor
Nick Pascarella
Augusta, ME