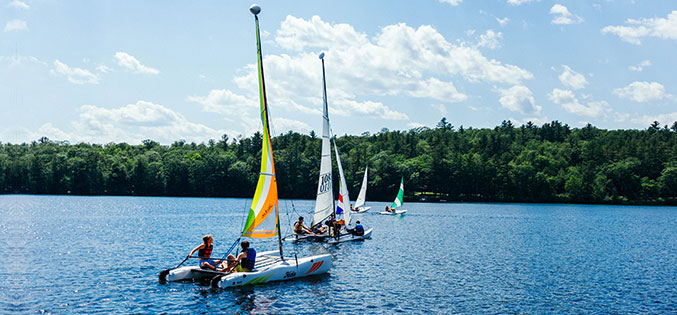 Carly Spotts
Small Crafts Dept. Head
Liittleton, CO
Carly returns for her second summer on Echo Lake after an amazing season last year as a Sailing Counselor. An Oregon State University student, Carly grew up sailing boats and crewed a 112' yacht in the Indian Ocean. We're thrilled to welcome Carly, a camper favorite in 2021, to our leadership team!
Jake Bill
Weston, CT
University of St Andrews
Sophie Cataldo
Maple Grove, MN
Iowa State University
Ewan Forbes
Glasgow, Scotland
University of Edinburgh
Ben Gibson
Glasgow, Scotland
University of Glasgow
Alex Lovatt
Cheshire, England
Aslager
Brie Lueder
Athens, GA
University of Georgia
Eli Murphy
Westfield, IN
Ball State University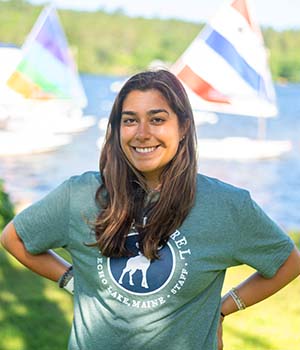 Katie Splain
Newport, RI
Salve Regina University
Discovery & Fishing
Hanja Nagy
Discovery Dept. Head
Gardiner, ME
Hanja is awesome. A graduate from Bowdoin College with a degree in Environmental Studies. Born and raised in Gardiner, ME, Hanja has vast knowledge about our beautiful home state. Lots of experience leading nature programs and excited to build a fun-filled Discovery curriculum. We're thrilled to have Hanja at the helm!
Lucy Docherty
Glasgow, Scotland
University of Glasgow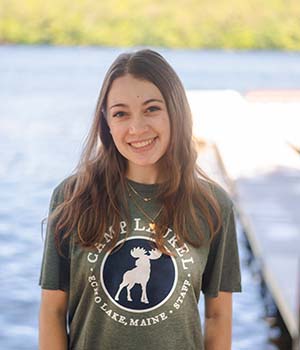 Liv Platt
Port Washington, NY
University of Michigan
Fiona Watts
Iowa City, IA
University of Iowa
Murph Murphy
Dublin, Ireland
National College of Ireland
Jack Pafford
Isla vista, CA
University of California at Santa Barbara