Camp Laurel – A premier summer camp located on Echo Lake in the Belgrade Lakes region of Maine.
Sending a child to summer camp is a tremendous act of faith by parents. At Laurel, we take that responsibility very seriously and maintain an environment that encourages both safety and health and reinforces a positive self-image. We provide campers with opportunities for emotional and physical growth, encourage their natural abilities and instill the benefits of group living. Our goal is to provide an enjoyable, exciting summer experience that motivates our campers to approach life with courage, confidence and a feeling of self-worth.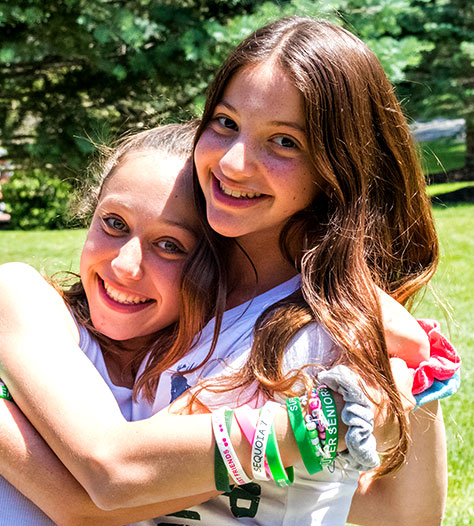 Over 160 Unspoiled Acres of Waterfront on Echo Lake!
Camp Laurel is located on 160 acres in the Belgrade Lakes region of Maine, 20 minutes west of Augusta, the state capital. The camp is situated on 3-mile long Echo Lake, just beyond the village of Kents Hill. The area is famous for warm, sunny days and comfortable nights.