The following information is a brief description of our seven core staffing areas. We will discuss these positions in greater detail during the interview process.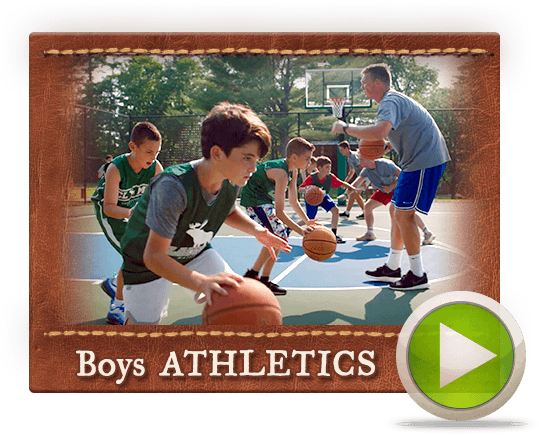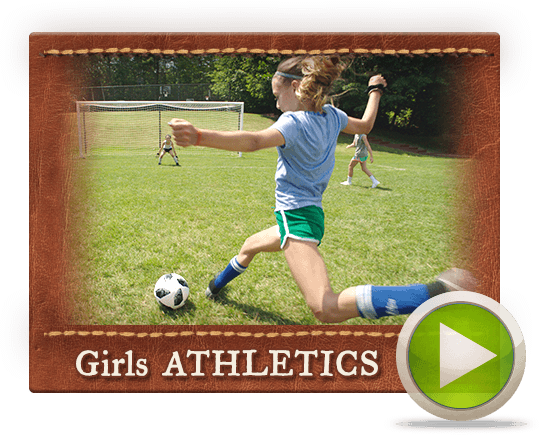 Athletics
Our sports programs are well-equipped and the facilities are excellent. Boys and girls participate separately in athletics. Previous experience and the ability to work with all skill and age levels is important. Most important is a healthy, positive attitude toward children and sports.
Counselors work directly with a Department Head who is responsible for curriculum and program development. Campers attend activity periods on a regular basis, allowing for a comprehensive instructional curriculum (i.e. you see the same group of campers every other day for a 3-week period so there is obvious evidence of skill progression).
Campers may elect to participate in an intercamp and tournament program where they compete against neighboring camps. While we do not espouse a "winning at all costs" environment, we will not field a team that is unprepared. When we compete, we certainly play to win, but our main objective is to have fun and learn something in the process. We rely heavily on our regular instructional program to prepare campers for these games. There are no "cuts" and everyone has an opportunity to play.
In addition to home and away intercamps, campers may select optional out-of-camp programs in Golf and Ice Hockey. Excellent local facilities supplement these programs.
Activities: Archery, Baseball, Basketball, Cheerleading and Tumbling, Field Hockey, Fieldhouse Sports, Fitness, Flag Football, Golf, Gymnastics, Hockey (Ice, Roller, Street), Lacrosse, Running, Soccer, Softball, Spin, Ultimate Frisbee, Volleyball, Weight Training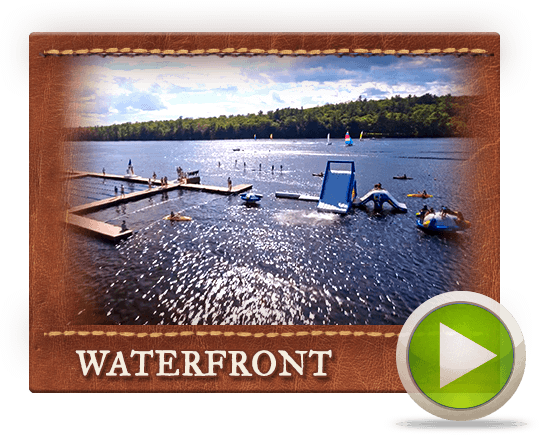 Waterfront
A three-mile spring-fed lake is home to our excellent aquatics program, anchored by a strong American Red Cross (ARC) instructional swimming program.
We encourage all campers to participate in water sports. Campers in the sixth grade and under are required to take swim instruction. Swimming staff must be fully certified in the most current ARC methods and qualifications. All waterfront staff must have instructional background in at least one of our main program areas.
Waterski staff work with the most modern equipment to teach skiing, including late model Mastercraft Pro Star and XT20 Ski Boats. In addition, we are well-outfitted with a full complement of skis, wakeboards and wakesurf boards. Sailboats include Sunfish, Hobie Cats, a Hunter 170 and a Vanguard 420. All sailboats, paddleboards, canoes and kayaks are in excellent condition.
Personal Flotation Devices are always worn by campers and staff. Safety is our primary concern on the water.
Activities: Canoeing, Kayaking, Sailing, Snorkeling, Swimming, Wakeboarding, Wakesurfing, Waterskiing, Stand-Up Paddleboarding, Fishing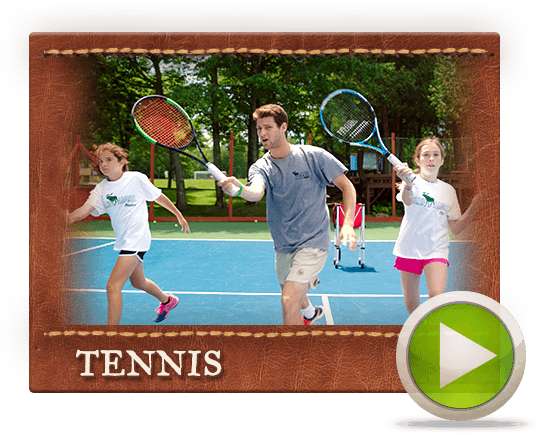 Tennis
Camp Laurel has a reputation for an outstanding tennis program. Fifteen all-weather courts complement our program. There is always one instructor on each court with a group of campers. We often use "cluster" techniques so campers are exposed to teaching methods of many instructors throughout the season. Semi-private lessons and tournament play are part of our program.
Staff must have previous teaching experience. Our tennis director and assistant directors are seasoned pros and many staff are coaches, college players or excellent intramural players with past teaching experience.
Counselors must be comfortable teaching beginners as well as high school level varsity players.
Activities: Tennis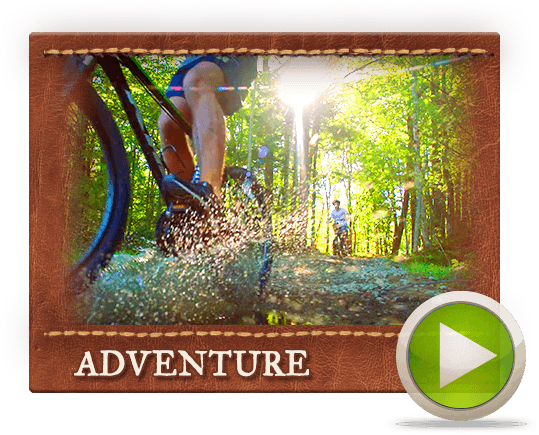 Adventure
Camp Laurel has a broad-based Adventure program which introduces campers to the outdoor wonders of Maine. Our overnight camping program features one- and two–night trips to areas throughout Maine, including Acadia National Park, Baxter State Park and many other majestic state parks. These trips are "low-impact" and available to campers of all ages and abilities. These trips are not particularly physically challenging; rather, they expose campers to sleeping in a tent, helping prepare their own food, hiking, group participation, etc.
Our state-of-the-art Aerial Park is a camp highlight. Campers select "Aerial Park" as one of their many elective activities, and attend programs for a three-week period so there is a good deal of consistency and progression to the program. Our climbing program features two 50-foot climbing towers with nine different courses and a bouldering wall.
Mountain biking is also a part of Adventure. Campers learn the basics of mountain biking and ride several times each week on marked trails in and around camp. Campers learn bike safety and some maintenance and occasionally take longer, out-of-camp trips.
All Adventure staff attend a four-day special Pre-Orientation program. It is required that Outdoor Trip Staff are 21+ years of age with a valid driver's license.
Activities: Aerial Park, Camping Trips, Climbing, Discovery, Mountain Biking, Overnight Camping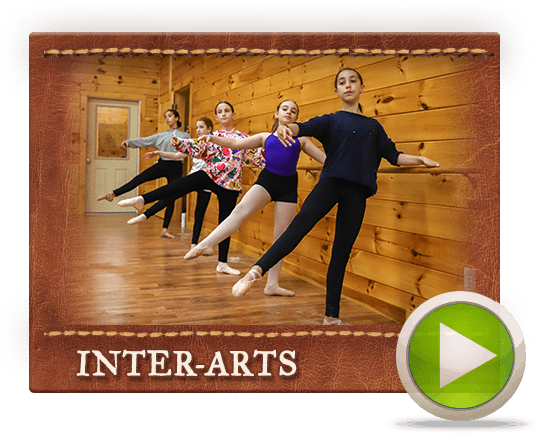 Inter-Arts
Our Inter-Arts programs span a wide variety of inter-disciplinary arts. We have extensive programs in all the disciplines listed above.
Campers are encouraged to foster their creative energies and apply themselves toward projects specifically geared toward age group and interest. We encourage participation from all campers in Inter-Arts.
We are especially proud of our crafts areas: ceramics, metalsmithing and studio art. Our theatre program features all-camp shows that are more than just "reviews" as campers prepare for 45 to 70-minute performances in front of two audiences. Our dance shows are a highlight each summer and our Rockport facility produces an album highlighting our campers talents in singing, songwriting, production and instrumental performances.
Activities: Arts and Crafts, Ceramics, ChefCamp (Culinary Arts), Comic Book Illustration, Costuming, Dance (Ballet, Modern, Jazz, Tap), Drawing, FM Radio, Improv and Comedy, Instrumental Music (Piano, Guitar, Percussion), Metalsmithing, Music Production, Painting, Photography, Song Writing and Recording, Stage Make-Up, Stagecraft, Theatre Directing, Theatre Lighting, Voice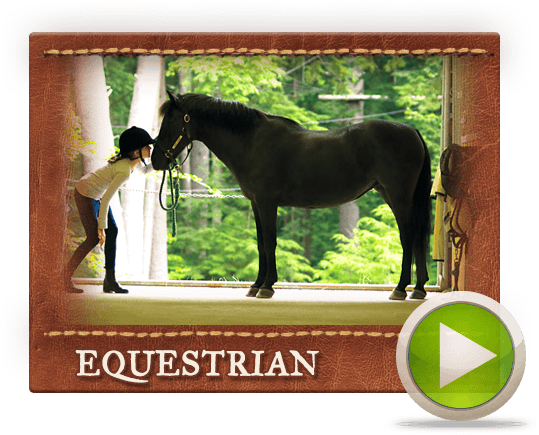 Equestrian
Our Riding program features 20 horses and a full outdoor facility, as well as two 12-stall barns. Seven instructors are responsible for teaching and horse care.
Riding is an optional program and campers elect to participate three to five times per week. Safety is paramount. The Program is instructional, balanced with fun and fostering a love of horses.
Campers learn the essential basics of riding and have the opportunity to progress to an advanced level of horsemanship. There are occasional in-camp riding shows. Horse care and stable management are also part of the program. There is an "Intensive Riding" program for campers who have a keen interest in equine science.
Activities: Dressage, English Riding, Jumping, Stable Management
---
Operations Staff
Operating a camp of 500 campers takes more than simply counseling staff. Other areas to consider are:
Office
Health Center (RNs, LPNs, EMTs)
Food Service
Maintenance
Housekeeping