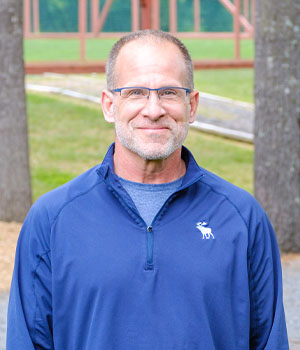 Peter Buehner
Assistant Director
Orono, ME
A high school guidance counselor during the year, Peter joins us for his 22nd summer on Echo Lake. He holds a Master's in counseling from the University of Maine and was formerly the training director at New York's Reebok Sports Club. Peter is a Laurel mainstay and works closely with Jem, Debbie and the Head Counselors to make Camp hum. He is truly one-of-a-kind and an incredible key asset to the Laurel community.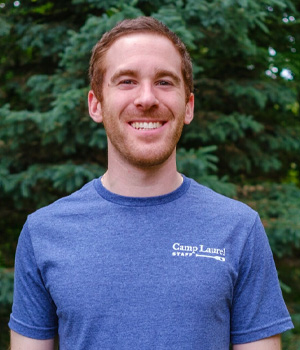 David Herman
Administration
Bethesda, MD
We're thrilled and delighted to welcome David to the Camp Laurel and Laurel Camps year-round team. David's a "homegrown" guy, having spent seven summers as a camper and six on staff at Laurel South. David grew up in Bethesda, Maryland, then graduated from the University of Michigan with a degree in Sport Management and Business. David is all things Maize & Blue and among other campus positions, was on the founding leadership team of the Michigan Sports Business Alliance. After graduating, David worked at Twitter for seven years. David will wear many hats at Laurel. His outgoing personality and diverse skill set will allow him to be directly involved with camper, parent and staff relations, programming, administration and operations. We look forward to all our campers, parents, staff and alumni meeting David!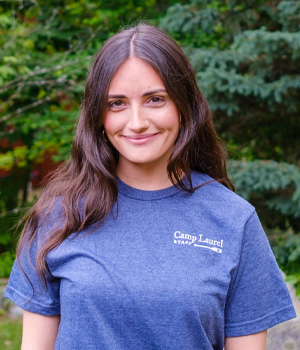 Bailey Miller
Campus Administrator
New York City, NY
Bailey is a lifelong camper and is back this year for her 10th summer! She grew up in Bergen County, New Jersey, graduated Tulane in 2019 and began her career in Manhattan as an Executive Assistant. With her keen eye for current trends, incredible attention to detail, organizational skills and outgoing personality, Bailey joins us this summer as a Campus Administrator. We look forward to great things for Bailey and Camp Laurel!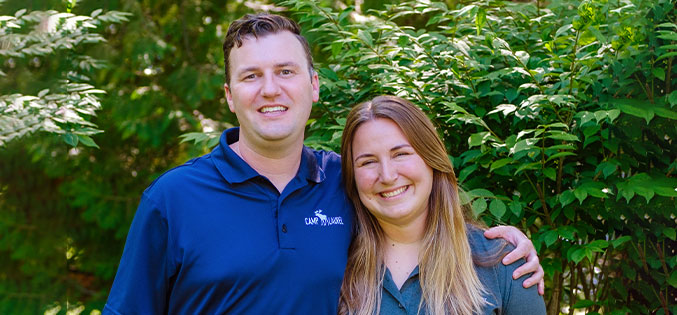 Joie Picatti
Boys Head Counselor
Leavenworth, WA
Joie returns to the Head Counselor team for his 17th summer at camp. A former collegiate soccer player, Joie graduated from Naropa University. Joie was formerly a youth soccer and basketball director in Oregon. He now works for Camp full-time as Boys Head Counselor and Staffing Director. We're thrilled to have Joie as an integral part of our full-time team!
Lauren "Poppy" Picatti
Girls Head Counselor
Leavenworth, WA
Affectionately known as Poppy for her "Mary Poppins" qualities, Poppy is a graduate of the University of Maine and works year-round as Girls Head Counselor and Staffing Coordinator. Poppy and Boys Head Counselor, Joie, celebrated their wedding this past September, making the move to the West Coast shortly after. This is summer #15 for Poppy, and she's beyond excited for camper arrival day! To know her is to love her, and we sure do!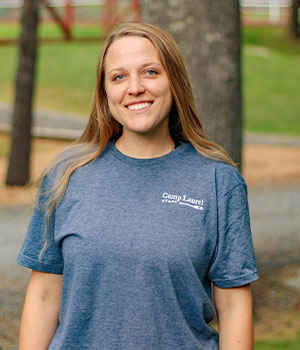 Katie Jo Fritsen
Campus Administrator
Fort Lauderdale, FL
Katie Jo returns for her second summer on the Laurel administrative team, this year as a Campus Administrator. A University of Montana graduate, Katie Jo played four years of Division I softball, while also helping with the university's softball camp for several years. Katie Jo is a highly organized, motivated, and an efficient team member who works closely with Jem coordinating the "everyday routines" of Camp. We're so grateful to have her!
Program Department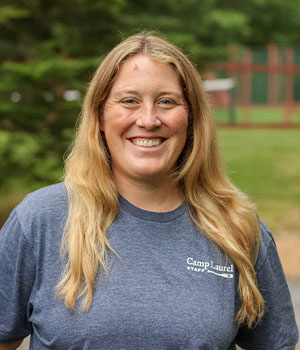 Megan Albers
Program Director
Dublin, OH
Meg returns for summer #7! She started as an Acadian Specialist before spending summers as the Campus Leader of Acadia and Bec. "Malbers" was the Director of a Pre-K program in Chicago and now works in Colorado at Telluride Ski Resort managing the toddler ski school program. She graduated from Ohio University with an education degree and has years of experience working at camps, after-school programs and coaching volleyball. Welcome back, Malbers!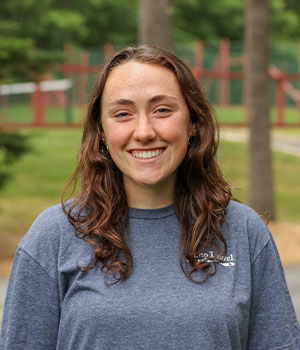 Jax Myers
Middletown, DE
Jax is back! Working as an Acadian Specialist and Soccer counselor her past two summers, Jax will bring tremendous knowledge to her role in the Program Department for summer #3. Jax is approaching her senior year at the University of Delaware and previously worked as a youth soccer coach and general counselor at other camps. We're thrilled to have Jax back in Maine this summer!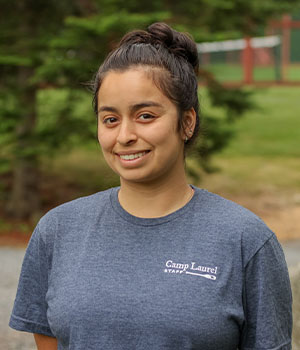 Becky Avila
Santa Maria, CA
San Diego State University
A recent Recreation Systems Management graduate from San Diego State, Becky joins us for summer #2 on Echo Lake after her debut summer as Assistant Campus Leader of Baxter. She has also served as the Enrollment Manager for an after school program before becoming the Program Director of a California day camp. We know Becky will be an absolute star this summer in the Program Department!