Medical Directors
Dr. Jeff Maher
Brunswick, ME
For many years the Medical Director at Bowdoin College in Brunswick, Maine, Dr. Maher completed his education at Eastern Virginia Medical School after earning his BA from Georgetown. He's a family doctor in the Brunswick area, a diplomate of the American Board of Family Medicine, and a member of the American Academy of Family Physicians. An affiliate medical staff member at Mid-Coast Hospital, Dr. Maher was essential in coordinating in-person learning for Bowdoin and many other NESCAC schools during the Covid pandemic. Welcome back for summer #3, Dr. J!
Dr. Jennifer Steele
Lloyd Harbor, NY
Dr. Steele completed her undergraduate degree at Union College before attending the University of New England College of Medicine, where she graduated with honors. Specializing in Emergency Medicine and practicing for more than 20 years, she's known for her ability to think on her feet and work under pressure. Dr. Steele is currently affiliated with the Long Island College Hospital and Jericho Urgent Care and has become an absolute fan-favorite in the Health Center as she begins summer #8 at Laurel.
Visiting Physicians
Dr. Alan Benvenisty
New York, NY
A professor and doctor at Mount Sinai, Dr. Benvenisty graduated from Union College summa cum laude as valedictorian before graduating from the College of Physicians and Surgeons of Columbia University. He served at Presbyterian Hospital for 18 years and is currently the Professor of Clinical Surgery and Director of the St. Luke's-Roosevelt Surgical clerkship at Columbia. Dr. Benvenisty has been recognized by Castle Connolly as one of New York's and America's Top Doctors and is a member of numerous surgical societies. Welcome back for summer #2 Dr. Benvenisty!
Dr. Brian Jacob
Demarest, NJ
We welcome Dr. Jacob to the Laurel community for his first summer. Dr. Jacob is a globally acclaimed robotic and minimally invasive general bariatric surgeon who graduated Wayne State University Medical School before completing his training at The Mount Sinai Hospital and the NY Columbia Presbyterian Medical Center. He's been a member of the American College of Surgeons, the Society of Gastrointestinal and Endoscopic Surgeons, the Americas Hernia Society and the American Society of Metabolic and Bariatric Surgery. Being recognized as one of the best hernia surgeons and a NY Top Doctor for several consecutive years, we're absolutely thrilled to have Dr. Jacob in our Health Center.
Dr. Evan Sherman
Delray Beach, FL
A pediatric emergency medicine physician in Boynton Beach, Florida, Dr. Sherman earned his medical degree at the Columbia University College of Physicians and Surgeons. He completed his residency at Morgan Stanley Children's Hospital of New York and a fellowship at Children's National Medical Center Pediatric in Washington, DC. Practicing for over a decade, he's currently affiliated with Baptist Health Bethesda Hospitals and St. Mary's Medical Center. We welcome Dr. Sherman back for Laurel summer #3!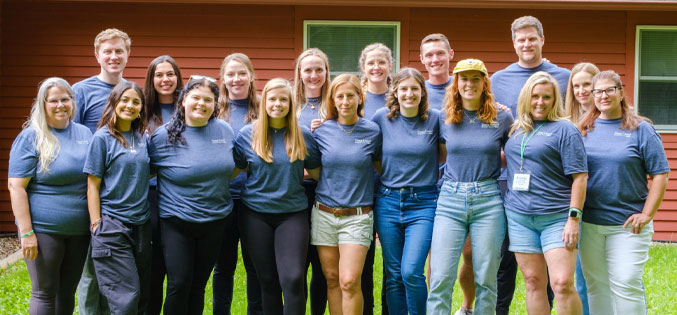 Nurse Manager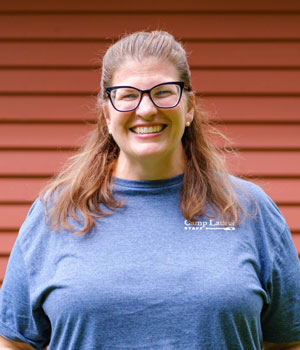 Cara Seifart
St. Augustine, FL
A Chamberlain College of Nursing graduate and previously the supervisor of Maternal and Child Programs with the Florida Department of Health, Cara has a wealth of experience with ambulatory and outpatient settings. She currently manages the clinical staff at a wound care and hyperbaric center. A skillful presenter of health and wellness information as well as the mom of two wonderful daughters, she returns to Laurel for summer #6. Cara is the person who makes it all happen at the Laurel Health Center. She's an indispensable part of our team, and we're so lucky to have her back!
Health Center Coordinator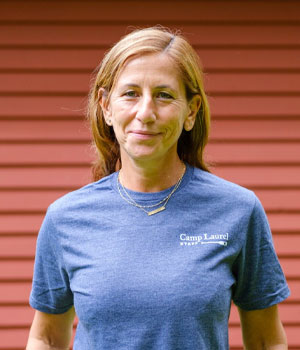 Kathryn Phillips
New York City, NY
Kathryn earned her BA at Colgate University and her Masters of Education from Tufts University. She taught and coached at the Noble and Greenough School for nine years and currently teaches at the Brick Church School in Manhattan. Her husband, Josh, was our Boys Head Counselor before founding Camp Uncommon. Her daughter, Savannah, completed her Super Senior year in 2021 after nine Laurel summers. We welcome back Kathryn, who, with Cara, keeps the Health Center running at full throttle. We love having her on our team!
Nurses
Linda Carpenter
Day Charge Nurse
LaGrange, GA
Courtney Nixon
Day Charge Nurse
Milton, MA
Sarah Klimkowski
Afternoon Charge Nurse
Springfield, VA
Jennifer Balis
Winthrop, ME
Tyler Brandenburg
Houston, TX
Melissa Brewer
Winthrop, ME
Juliana DiFilippo
Jacksonville, FL
Anne Edwards
Sautee Nacoochee, GA
Ivy Guillermo
Jacksonville, FL
Kaile Hoffman
Charlotte, IA
Clarke University
Ashley Imbrogno
Columbus, OH
Sarah Johnson
Brentwood, TN
Amanda Sweet
Gardnerville, NV
Heather VanderPol
Sylvania, OH
Nurse Assistants
Tyler Mielke
Melbourne, FL
Sam Morrison
Jacksonville, FL
Medical Driver