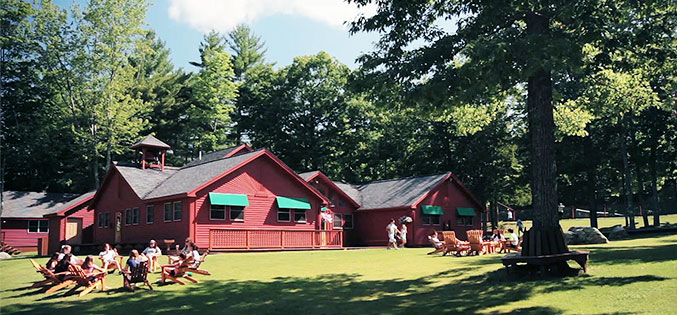 Office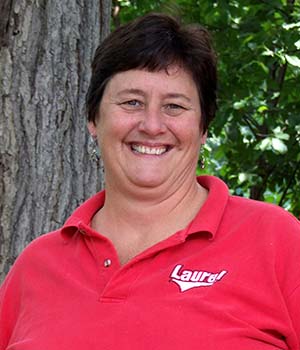 Sally Buggs
Administrative Director
Lake Worth, FL – 39th Year at Camp
In her 39th year at camp, Sally is the glue who holds us all together, touching nearly every facet of Camp Laurel. She's been a full-time staff member since she started in 1985 as a counselor and athletics instructor. If you know Camp Laurel, you know Sally and all the exceptional, unsung ways she keeps camp functioning.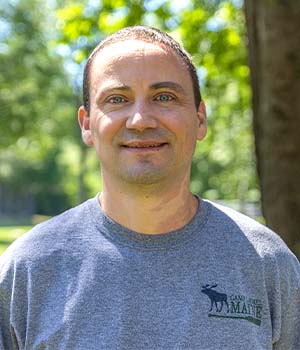 Matt Nieman
Business Manager
Wilton, CT – 23rd Year at Camp
After 10 years as Program Director and five years directing our youngest boys' campus, Matt made the move to the camp administrative team in 2017. He combines athleticism, warmth, organization and creativity to keep camp on track. A Washington University and Harvard School of Architecture grad, Matt worked at Hilltop Preparatory School in Philadelphia before joining our year-round family. An indispensable part of our full-time team, he lives in Wilton, Connecticut, with his wife, Joyce, and two Laurel campers, Everett and Lucy.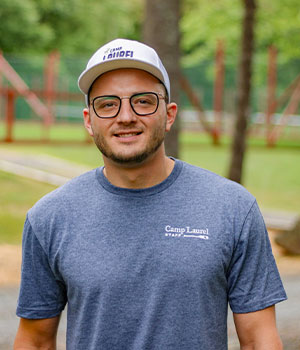 Kyle Baillargeon
Operations Manager
Manchester, ME – 19th Year at Camp
Kyle grew up in Readfield. He started cutting grass at Camp when he was 14 and has never left. He now works year-round with Jem and Keith in all operational aspects of Camp as a vital and fundamental part of the Laurel family and camp team. Kyle is joined at camp by his wife, Cara, daughter Sadie, and the most recent addition to their family, Teddy.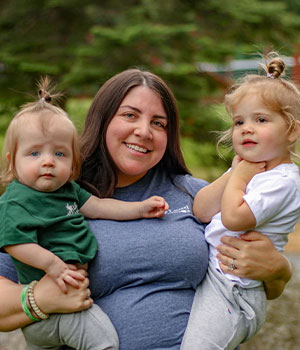 Cara Baillargeon
Transportation Manager
Manchester, ME – 14th Year at Camp
Cara returns for her 11th summer managing transportation and her 14th Laurel summer overall. With her outstanding time management skills and organization, she's the perfect fit for Laurel transportation! A childhood education graduate from SUNY Cortland, she's the mom to daughter Sadie James and son Teddy. Teddy is Laurel's honorary "youngest camper" at just nine months old. We love having Cara at camp!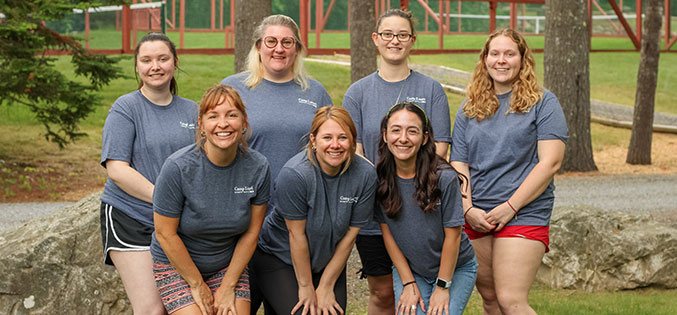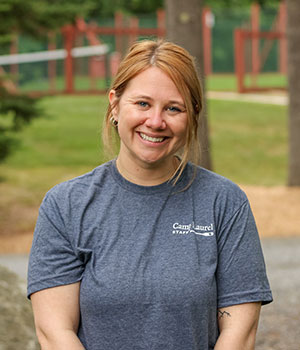 Taylor Tuer
Office Manager
Tucson, AZ – 3rd Year at Camp
Taylor is back for summer #3 to lead the office! An Early Education graduate from Northern Arizona University, Taylor taught kindergarten for six years before virtually returning to her alma mater to earn her Bachelor's degree in Parks and Recreation Management. Taylor's also been working in our Westport office this winter helping organize and prepare the myriad of behind the scenes tasks for a successful 2023 Laurel Summer. We're so thankful to have Taylor's warmth and expertise with us in Maine once again!
Alyssa Beaulieu
Jay, ME
University of Maine at Farmington
Megan Czapla
Austin, TX
Purdue University
Caroline Kreplin
Tucson, AZ
University of Arizona
Megan LaBruna
Houston, TX
Monmouth University
Mars Miles
Sangerville, ME
Digital Media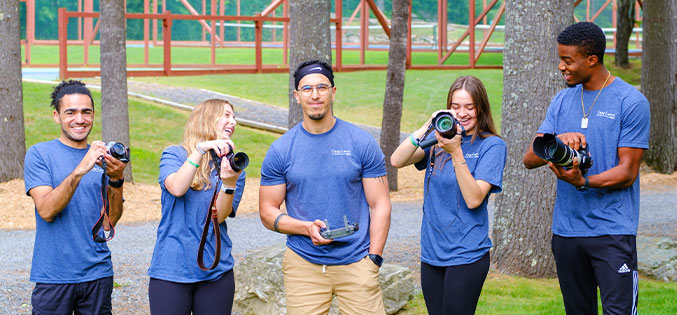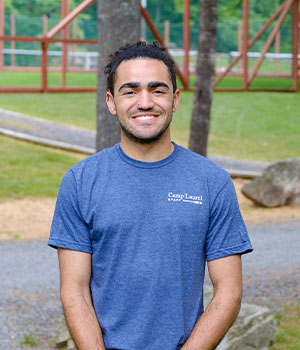 Isaiah del Campbell
Digital Media Head
Clemson, SC
Isaiah returns for summer number two and takes the helm of our Digital Media Department. A biosystems engineering graduate from Clemson, Isaiah was also on the Clemson cheerleading team. An avid climber and longtime photographer, we're thrilled to have Isaiah back behind the lens this summer!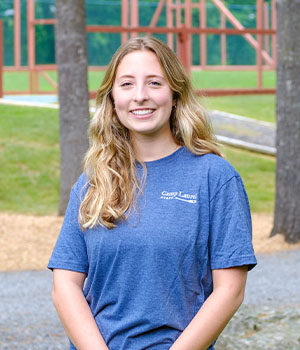 Julia Amodeo
Syosset, NY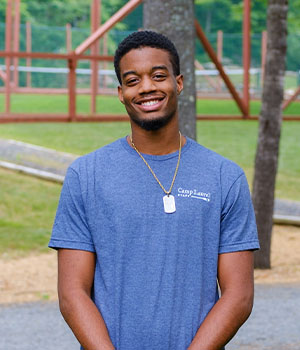 Josiah Driggers
Hillsboro, KS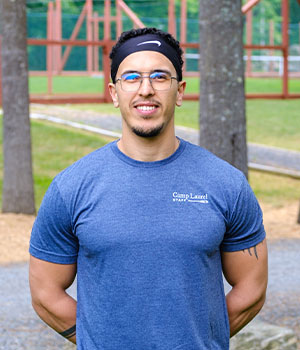 Otto Lamnayra
Manchester, CT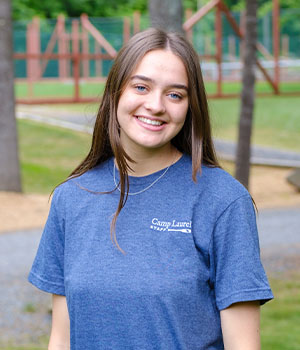 Beth Slattery
Chester, England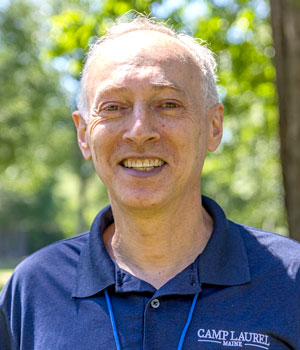 Rich Strean
New York City, NY
Rich Strean joins us for Laurel summer #34. Rich is a Haverford graduate with a Ph.D. in government. As a long-time teacher and department head at Rye Country Day School, professor at Baruch College and CUNY, and former Laurel counselor and program director, Rich has become an invaluable asset as a program consultant and logistics expert. We're excited to have Rich's immense Laurel experience with us again this summer!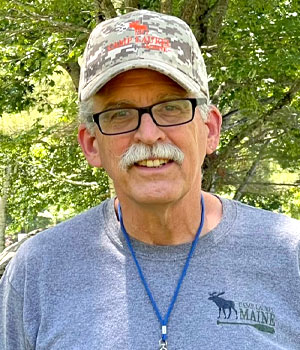 Craig Cadman
Sioux Rapids, IA
University of Northern Iowa
Cad join us for summer #36 at Camp Laurel! He's a vital member of our Operations team and helps with all things "behind-the-scenes." In the winter, Cad is a substitute teacher in Iowa. We're looking forward to enjoying Cad's ukulele songs and "Cad-sadillas" this summer. Welcome back, Cad!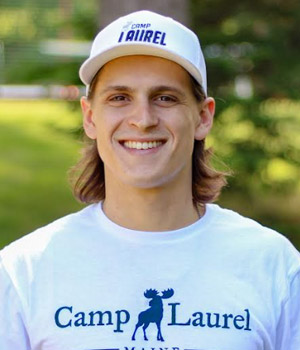 Ben Biello
Intercamp Coordinator
Welcome back to Ben Biello, our Intercamp Coordinator and a native of Dighton, MA who now resides in Pawtucket, RI. Ben started as an operations assistant and has warn many hats over the years in the behind the scenes management of Laurel. A graduate of Lasell University, he returned to his alma mater this past fall as head coach of Men's and Women's Cross Country and Track and Field teams. His experience as a collegiate athlete and coach makes him the perfect person to manage and coordinate our extensive intercamp and tournament program.
Administrative Aides
Dan Barta
Asst. Operations Manager
Siofok, Hungary
Blake George
Springfield, MO
Mason Biello
New Sharon, ME
Drivers
Dan Faris
Assistant Transportation Manager
Lindenwold, NJ
Rachael Domino
Willoughby, OH
Kylah Garcia
Westminster, CO
Adelia Morris
Gainesville, GA
Amy Ouellette
New Haven, CT
Security Department
Bailey Riddle
Head of Security
Falmouth, ME
DJ Rutherford
Litchfield, ME
Tim Worster
Mount Vernon, ME