Metalsmithing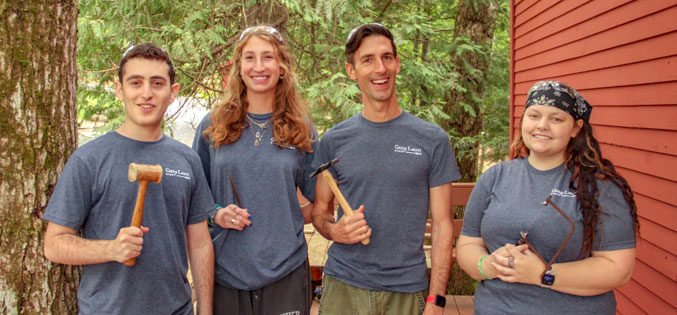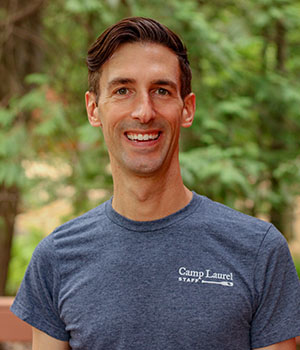 Tom Ferrero
Metalsmithing Dept. Head
Vienna, ME
A true Laurel stalwart, Tom joins our 20 Year Club as Laurel's Head of Metals. He earned his undergraduate degree from the Rochester Institute of Technology and his MFA from Indiana University. Tom teaches drawing, painting, darkroom photography, and sculpture at Maranacook High School in Maine. His art has been exhibited throughout the USA, South Korea, New Zealand and Canada. Check out his work at TomFerreroStudio.com. We're so lucky to have Tom back for another great summer at Laurel Metalsmithing!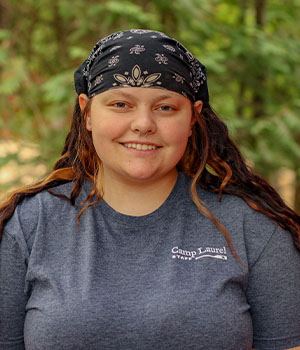 Kelly Kypta
Clinton, PA
PennWest Edinboro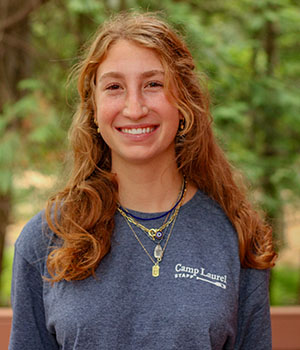 Drew Mahlmeister
Mountain View, CA
Washington University in St Louis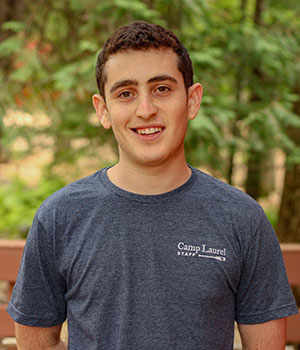 Maxwell Wiesenfeld
Miami Beach, FL
Worcester Polytechnic Institute
Ceramics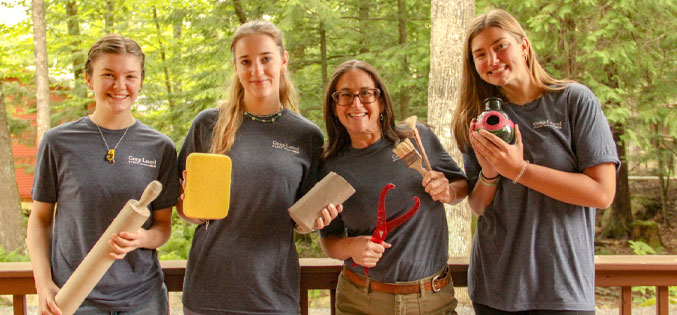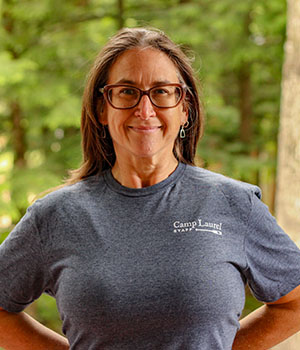 Karissa Arnold
Ceramics Dept. Head
Lexington, KY
This summer we're excited to welcome Karissa as our Ceramics Head. A former camp counselor and cabin leader, Karissa has worked with and taught children for more than 30 years in many different capacities. In recent years, she's taught ceramics to children in her community ceramics studio and is also a guest artist at local schools. Our campers are in amazing hands with Karissa's vast experience in handbuilding, wheel-throwing and clay management. We're absolutely thrilled to have Karissa's expertise and optimism at Inter-Arts Alley this summer. Welcome to Laurel, Karissa!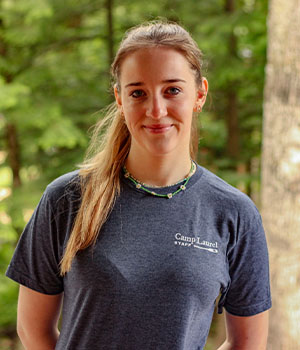 Lyla Baxendale
West Sussex, England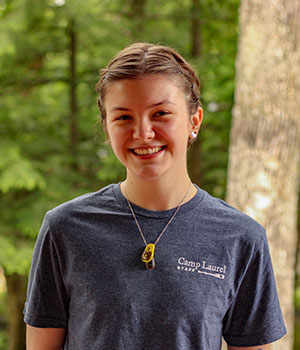 Paige Vang
Libertyville, IL
Pratt Institute
Ellie Rottier
Cedarburg, WI
University of Arizona
ChefCamp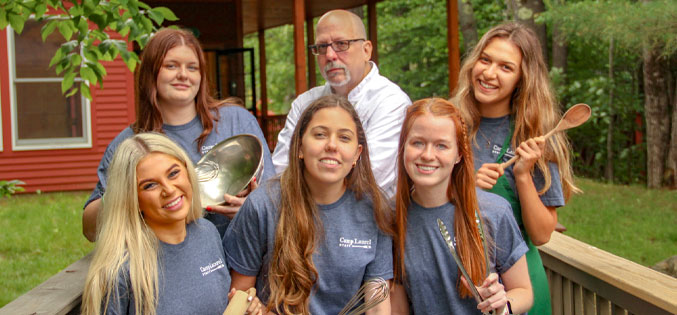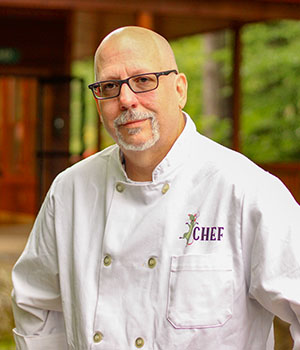 Reggie Vincent
ChefCamp Dept. Head
Sulphur, LA
Reggie is ready to bring the heat for his first Laurel summer in ChefCamp! Reggie is from Houston where he lives with his wife and three children. A Johnson and Wales graduate, he's been a high school culinary arts teacher since 2009 when he built a program from the ground up; he does it all from home-cooked meals to 5- star dining. Reggie's won many culinary school competitions in Texas and has competed favorably in nationals. Before his teaching career, Reggie worked in the food and beverage industry for 13 years. We're so thrilled to have Reggie's decades of experience to take Laurel ChefCamp to a new level!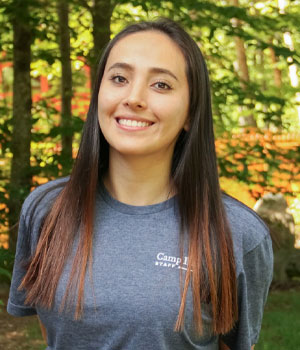 Juliana Varona Yanza
ChefChamp Asst.
Popayán, Colombia
Universidad del Cauca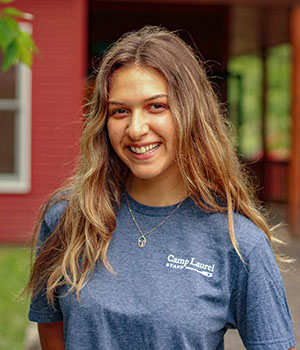 Angelia Cotroneo
Newbury Park, CA
University of Iowa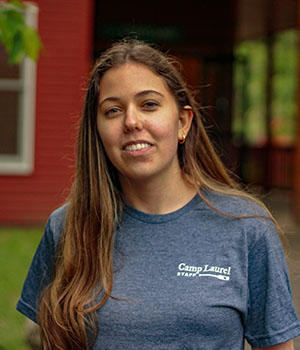 Ella Ford
West Linn, OR
Skidmore College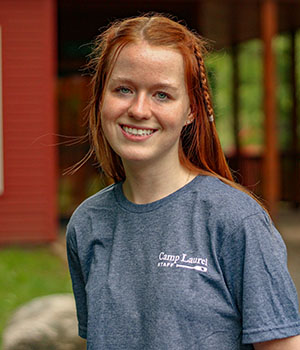 Taylor Hendrix
Oregon City, OR
University of Oregon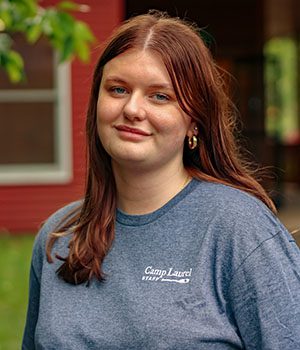 Sydney Smith
Essex, England
South Essex College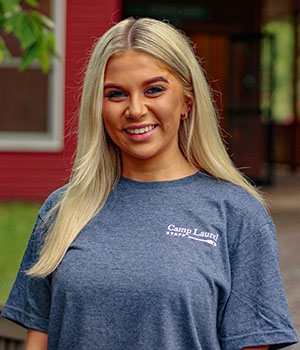 Emily Wilks
Blackpool, England
University of Birmingham
Arts & Crafts and Studio Art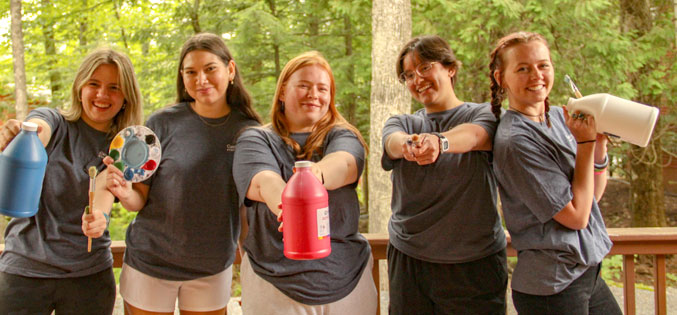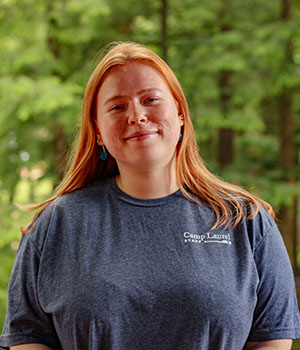 Sophie Nixon
Arts & Crafts and Studio Art Dept. Head
Bedford, England
Sophie's back for summer #2 in Laurel's Inter-Arts Alley! After a standout summer as a Kennebec Arts and Crafts counselor, Sophie's taking the lead of our Arts and Crafts and Studio Art programs. Sophie's a substitute teacher at a secondary school in England during the off-season and also works at a youth drama club. We can't wait to see the masterpieces Sophie helps our campers create this summer on the Alley!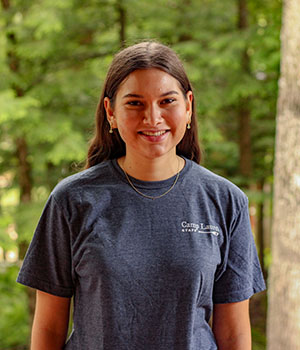 Taylah Ballestrin
West Beach, Australia
The University of Adelaide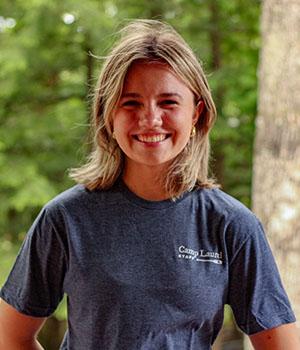 Ronnie Mroziak
Melrose Park, IL
University of Michigan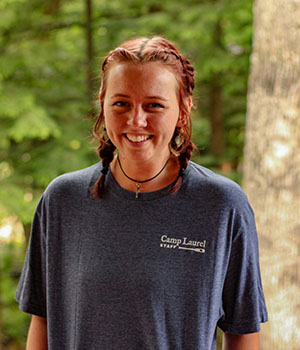 Sydney Pefferman
Fort Collins, CO
Colorado State University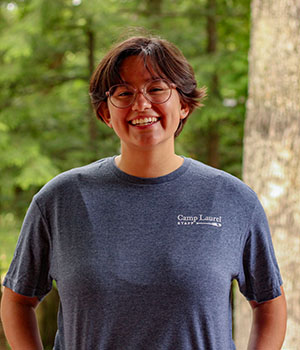 Sophia Wood
Queen Creek, AZ
Arizona State University