Climbing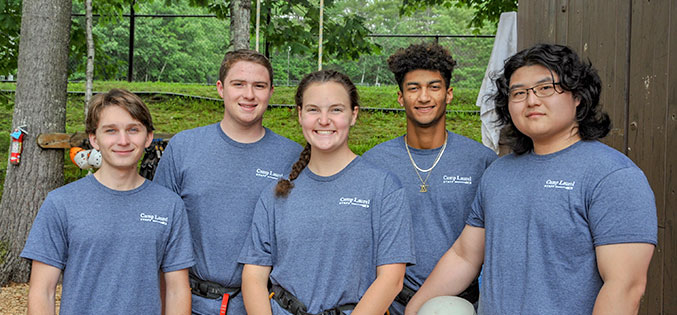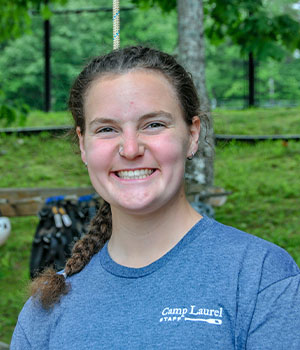 Carmen Dieken
Climbing Dept. Head
Folsom, CA
University of Missouri – Columbia
Welcome Carmen, who takes the reign in her first Laurel Summer as our Head of Climbing! Carmen joins us from Columbia, MO where she graduated from University of Missouri. She ran a multi level ropes and climbing course at a camp in the Ozarks and is bringing a wealth of knowledge and experience to the climbing wall. We can't wait to see her shine at Laurel and bring adventure and fun to climbing every day.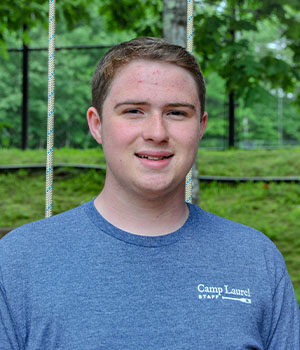 Jacob Franklin
Essex, England
Chelmsford College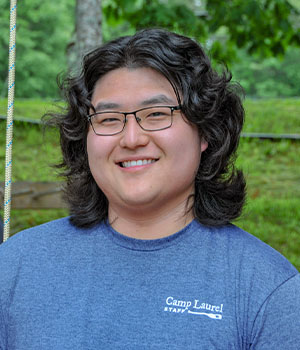 Jin Furman
Lavallette, NJ
Towson University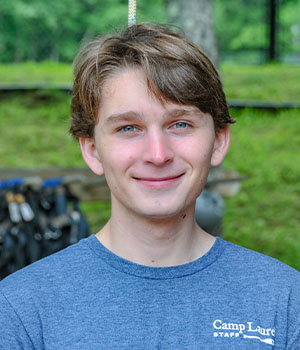 Brandon Hobert
Glendale, AZ
Aerial Park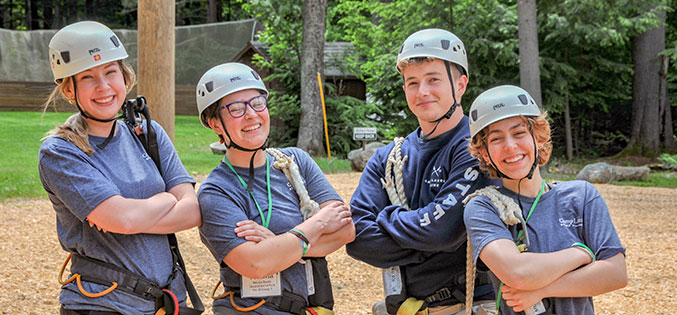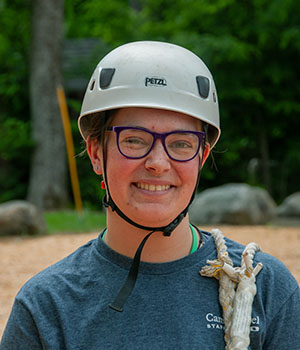 Meisha Booth
Aerial Park Dept. Head
Christchurch, New Zealand
We welcome Meisha for her first Laurel summer as our Head of Aerial Park! Meisha joins us from New Zealand where lives with her two pups Bess and Maia and teaches and coaches climbing at a Christchurch primary school. She ran the Ropes Program at a fine Maine girls' camp for four summers and now makes her way to Echo Lake. Meisha has a wealth of knowledge about ropes courses and all-things-camp, and we know she's going to shine at the Aerial Park!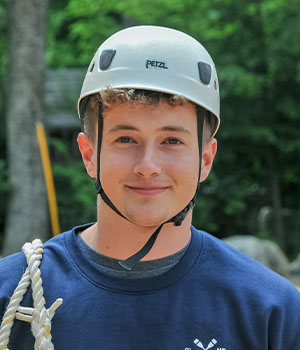 Cam Brewer
Cardiff, Wales
Exeter University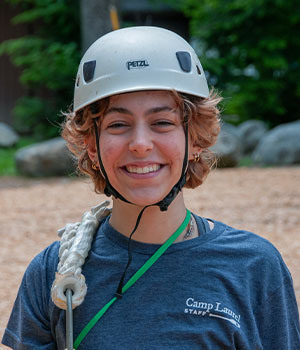 Molly Menchen
Homosassa, FL
Hillsborough Community College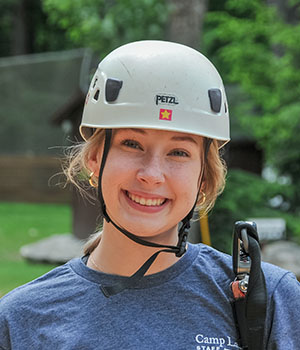 Sydney Braaten
Gilbert, AZ
University of Arizona