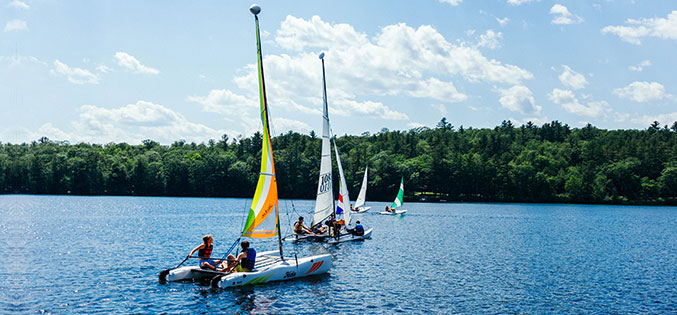 Sutter Phillips
Small Crafts Dept. Head
Kent Island, MD
A Davidson College graduate, Sutter's a lifelong sailor and lives to be on the water! Sutter captained his varsity sailing team in high school and was the president of the Davidson Collegiate Sailing team. Welcome to Echo Lake, Sutter!
Lucy Harden
Seattle, WA
Colby College
Katie Israel
Eugene, OR
University of Oregon
Eli Murphy
Westfield, IN
Ball State University
Guy Rader
Westfield, IN
Purdue University
Dev Shah
Scarsdale, NY
Kings College
Katie Splain
Newport, RI
Salve Regina University
Carly Spotts
Liittleton, CO
Oregon State University, Cascades
Kam Thomas
Roxboro, NC
University of North Carolina
Discovery & Fishing
Leighton Higgins
Discovery Dept. Head
Greenville, SC
A superstar specialist in 2017, Leighton returns to the shores of Echo Lake to head our Discovery program. Five-year competitive volleyball player; played on US national club team. MVP of her varsity team in high school. Spent two years working in service learning at local elementary school and currently volunteers with community youth group. Warmth, care and kindness radiate from her; wonderful to have Leighton back for Summer #3!
Carly Komar
Spring Lake, MI
Michigan State University
Ellie Murphy
Chicago, IL
Ohio State University
Will Whitehead
Statesville, NC
Haywood College