Basketball
Jordan Burton
Basketball Dept. Head
Joplin, MO
Coach 'JB' is an Assistant Basketball Coach and Sports Information Director at North Dakota State College. Previously a boys high school varsity head coach and an assistant for the women's program at Drury University. JB, a graduate from Missouri State, has written for ESPN, SB Nation and Prep Hoops. Pumped to have JB leading Laurel hoops!
Ethan Cohen
New York, NY
Emory University
Drew Gibson
Flagstaff, AZ
Grand Canyon University
Tym Puglio
Sparta, NJ
University of Maine
A.K. Ray
Madison, MS
Dartmouth College
Hockey & Lacrosse
Dino Vitale
Lacrosse Dept. Head
South Bend, IN
A grad assistant coach at Cairn University earning his MBA, Dino's an experienced men's and women's lacrosse coach. Started Ancilla College's program as their head coach. Four coaching stints in Israel for both men and women's national teams, including leading Be'er Sheva to two European League Championships. As a player at Kean University, Dino earned Student Athlete of the Year, Defensive MVP and multiple player of the week awards. Welcome, Dino!
Sam Miller
Logansport, IN
Wabash College
Tessa Stewart
Norwich, VT
Pomona College
Jared Honda
Mundelein, IL
Bradley University
Brennan Trippe
Charleston, SC
Thomas College
Archery & Golf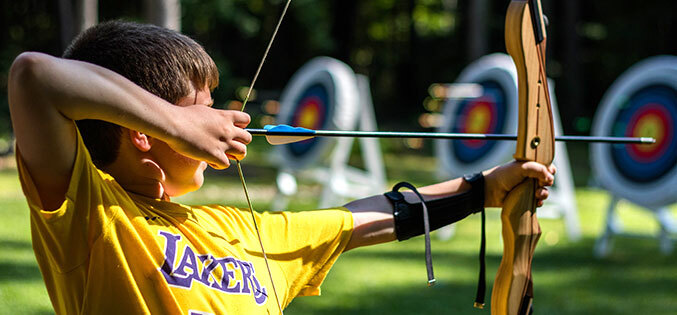 Simon Brumfield
Archery Dept. Head
Dunkirk, IN
Simon returns for Laurel summer #4, and we couldn't be more thrilled! Wabash College graduate where he competed in track and field. Simon competed as an archer throughout high school, including three trips to nationals. Simon's back in action!
Othniel Nyamekye
Galloway, NJ
Stockton University
Dylan Watkins
Auburn, AL
Auburn University