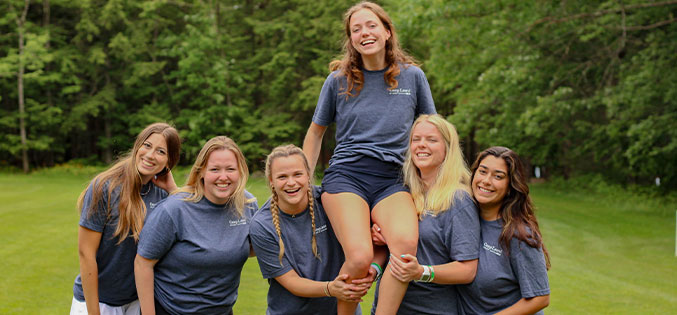 Acadia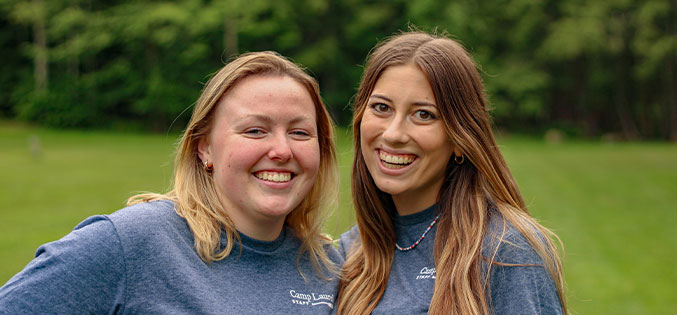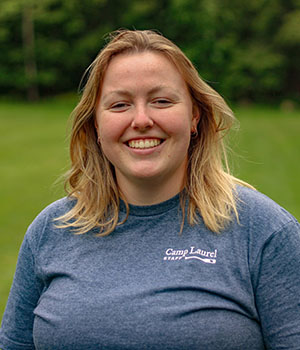 Claire Christie
Campus Leader
Toronto, ON
Returning for year #3 after her outstanding Acadia leadership debut in 2022, Claire is back as our Acadia Campus Leader. Claire spent many years running youth swim programs and is currently working toward her education degree at Queen's University in Ontario. She brings incredible patience, positivity and spirit to Laurel. Our Acadian girls are so lucky to have such a strong and experienced leader!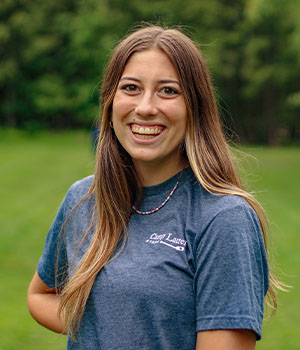 Anabel Alexander
Asst. Campus Leader
Ada, OH
After two stellar years as an Acadian Specialist and 2022 College Days captain, Anabel makes the jump to the Acadian leadership team this summer. With extensive experience babysitting and instructing cheer and gymnastics, Anabel recently graduated from Bowling Green State University and will be teaching science this Fall. Anabel's outright zeal will surely shine in Acadia this summer, and we're thrilled to have her back!
Baxter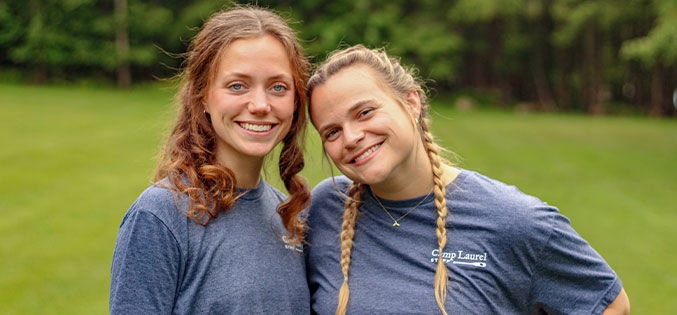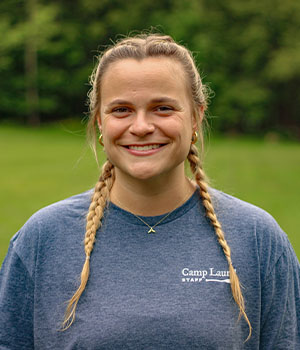 Lexi Smiertka
Campus Leader
Kingwood, TX
Lexi is back for her third Laurel summer, returning to her 2022 post on Baxter Hill. Lexi is a water sports enthusiast and also served as Girls Head Counselor at her childhood camp. A graduate of Chapman and the NYU Silver School of Social Work, Lexi is a social worker based in New York during the off-season. Baxter is once again in great hands with Lexi at the helm, and we're so lucky to have her wisdom and expertise back in Maine!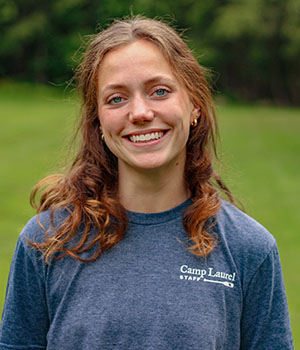 Anne "Swade" Swade
Asst. Campus Leader
Western Springs, IL
"Swade" is making the jump to Baxter in summer number three after two summers as an Acadian Specialist. The embodiment of warmth and enthusiasm, Swade recently graduated from Butler University with a degree in Health Sciences and spent this past year traveling and visiting camp friends around the world. She also worked in our Westport Office this winter to gear up for an amazing 2023 season. We're thrilled to have Swade back in action – and Baxter is lucky to have her!
Kennebec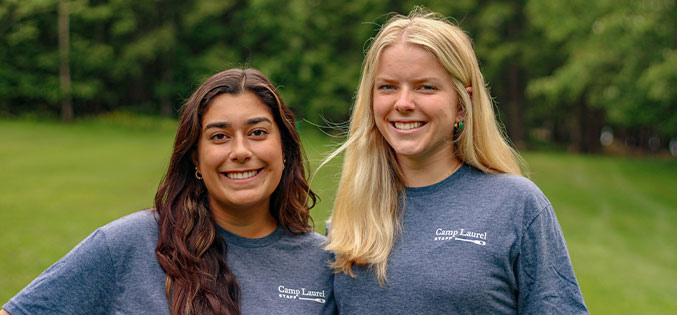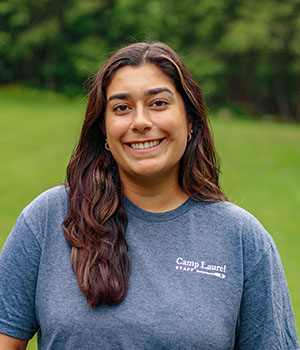 Katie Splain
Campus Leader
Tolland, CT
Katie returns for summer #3 at Laurel, this time transitioning to the leadership team in Kennebec. A senior Nursing major at Salve Regina University, Katie has spent her previous summers at sailing camps and both playing and instructing lacrosse. Katie has been an outstanding Sailing counselor her past two years at Laurel, and we're eager for her to take the reins in Kennebec this summer!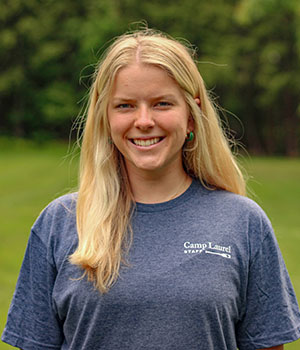 Carly Farmer
Asst. Campus Leader
Wilmington, NC
We're ecstatic to have Carly back for another Laurel summer! Carly is a recent UNC graduate in biology and has spent the past year traveling to and living in countries all over the world including New Zealand, Japan and across Europe. Carly is a lifelong swimmer and swim instructor, leading to her stellar debut summer as a Swim Counselor and success in leading our International Staff Orientation last summer. Carly will be such a strong and approachable leader to our Kennebec girls!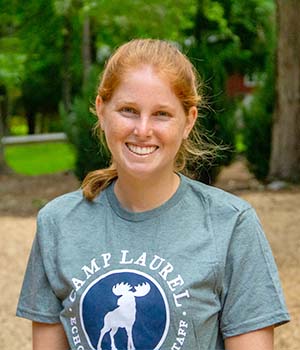 Sophie Shapiro
Super Senior Head
Fort Lauderdale, FL
After seven summers as a Laurel Camper, Sophie returns for her 12th summer on the shores of Echo Lake. Sophie earned all-district in high school lacrosse and spent much of her life sailing. From Sailing to Baxter leadership to Kennebec leadership, Sophie is a multifaceted team-player ready to help lead the Super Seniors this upcoming summer. We're thrilled that Sophie's back in action on our Super Senior team!