Theatre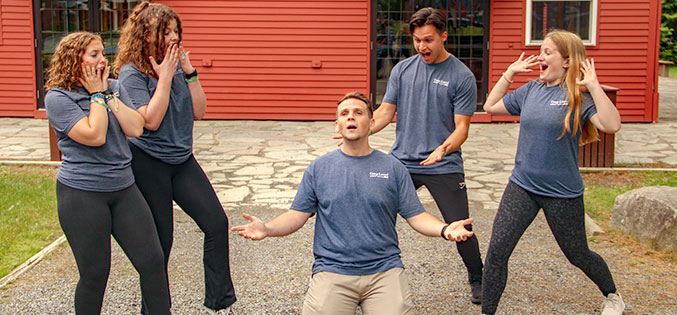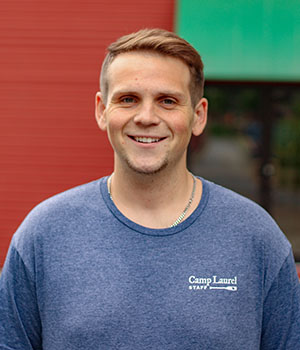 Matt Lucente
Theatre Director
Towson, MD
Matt returns to the Laurel Playhouse for his third summer after running an incredible program in 2022. He brings a wealth of experience as an actor, director and stage manager. A Towson University graduate, he earned his degree in Middle School Education and is currently teaching 7th grade Social Studies in Baltimore. Outside teaching, Matt rock climbs, attends MLB games, travels to NYC to see Broadway shows and plays guitar. We're excited to see Matt continue to take Laurel Theatre to new heights!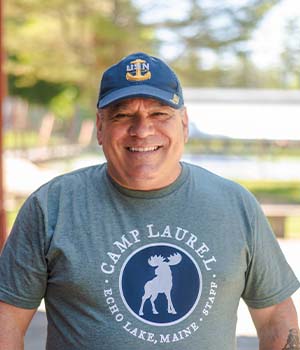 Marc Delle
Tech Theatre Director
Lincoln, ME
Marc is back with his magic! Marc returns this summer to lead our stage production program after a 40-year career for Disney Animation as a show production and theme display craftsman, a sculptor in the Character Art Department, the Creative Manager of Character artwork in Singapore and the Creative Director of Character Art in Tokyo. Marc also worked with Disney Consumer Products, was the Creative Manager for the Arribas Brothers in Orlando and worked as a head sculptor at the Disney Scenic Shop and Walt Disney Imagineering. A Navy veteran and exceptionally talented artist, we are absolutely thrilled and so lucky to have Marc returning for summer #2 in Laurel Theatre.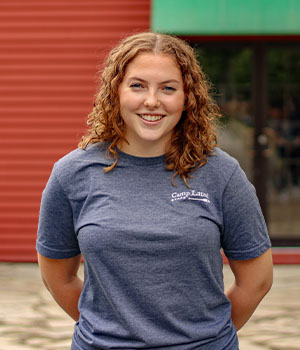 Billy Billington
Essex, England
Redbridge Drama and Dance College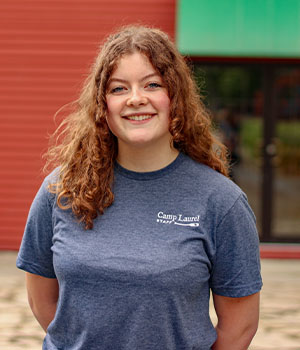 Holly Cooper
Cardiff, Wales
University of Nottingham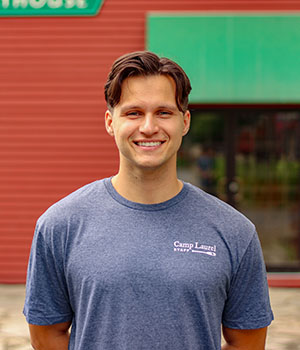 Colin McGregor
Lafayette, LA
University of Louisiana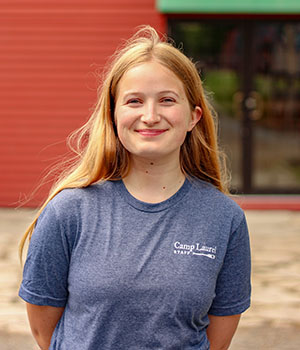 Maren Nixon
Milton, MA
Dance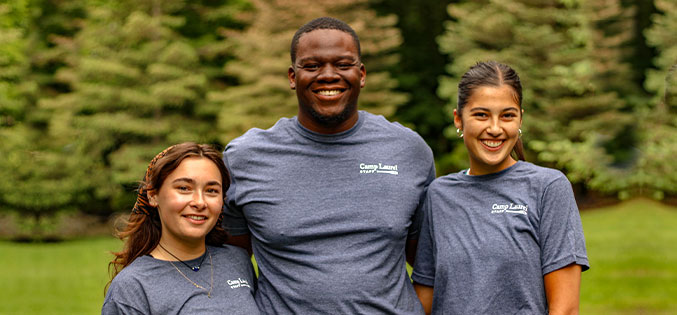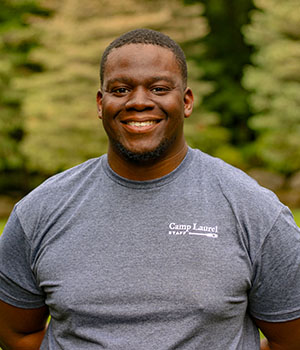 Stefan Daniely
Dance Dept. Head
Warner Robins, GA
Stefan joins us for his inaugural Laurel summer to lead our Dance Program. He graduated from Valdosta State University with a Dance degree and has been competitively dancing for as long as he can remember. Hip hop, jazz, tap, modern, choreography – you name it, Stefan's done it! He currently works as a dance instructor and loves the "Ah-Ha" moments that children experience when making new dance discoveries and learning new skills. We're absolutely jazzed to have Stefan encouraging our campers to further develop their passion for dance this summer, he's a true winner!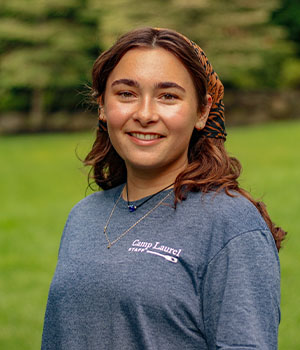 Isabelle Cunningham
Kansas City, KS
University of Northern Colorado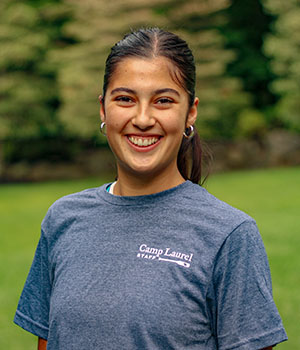 Nikhita Parmer
Manchester, England
University of Warwick
Rockport & Radio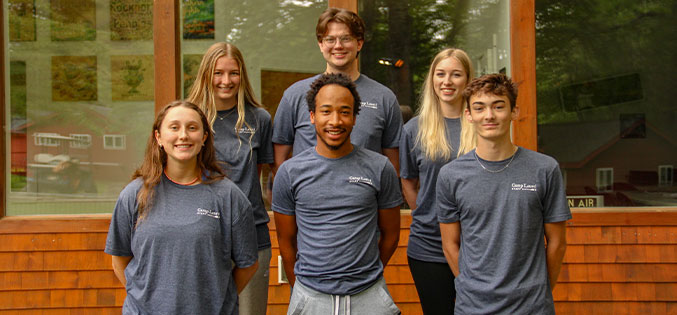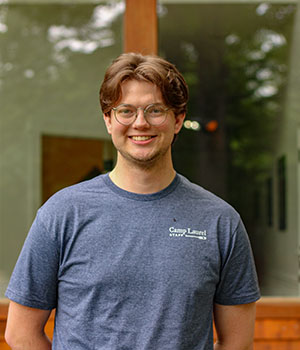 Sam Harrison
Rockport Dept. Head
Los Angeles, CA
Sam joins the Laurel family heading up Rockport with years of music performance and production experience. A Longwood University senior, Sam's parents owned a retail music store and concert venue where he discovered his passion for music. A percussion and production specialist, Sam currently plays in several bands and has extensive experience teaching private drum lessons and leading high school marching bands. We're thrilled to have Sam's personality and music knowledge to lead our Rockport crew this summer!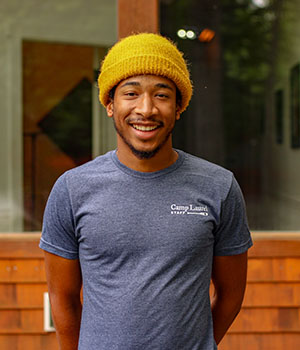 Greg Harris
Amelia, VA
Longwood University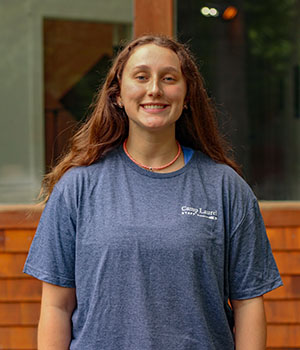 Natalie Bazemore
Cumming, GA
Georgia Southern University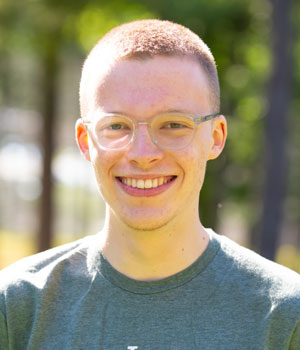 Tom Carr
London, England
University of Cambridge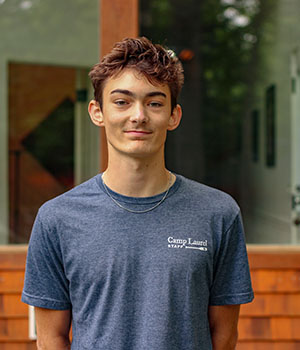 Riley Ferguson
Ada, OH
The Ohio State University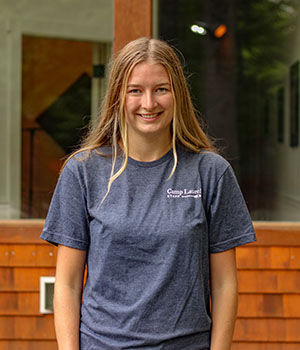 Emily Heater
Chagrin Falls, OH
University of South Carolina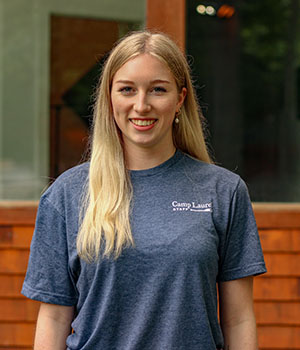 Eileen Herzog
Ellwangen, Germany
Ludwigsburg University of Education