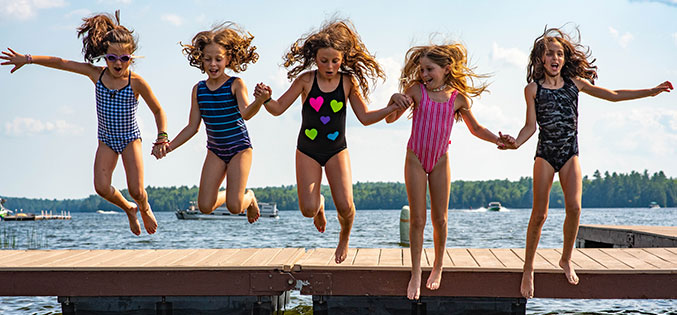 Liz Johnson
Swimming Dept. Head
Greenwich, CT
A five-time All-American swimmer at Hamilton College, Liz takes the helm of Laurel Swimming for summer #3. Prior to Hamilton, Liz was an All-American swimmer at Deerfield Academy where she was part of the inaugural female graduating class. Worked for two decades at Camp Wachusett in administration and leading that camps waterfront. Liz recently celebrated her 20th year teaching at Greenwich Country Day School. Certifications include WSI, Open Water Safety and Lifeguarding. Husband Andy leads our waterskiing program and their three children are also part of the Laurel summer family. Ecstatic to have Liz back!
Meghan Burton
Swimming Asst. Dept. Head
Washington D.C.
A stand-out collegiate swimmer at George Washington, Meghan has also been a lifeguard and swim instructor for six years. An exercise science major, she is studying to be a strength and conditioning coach. Known for her calm, cool demeanor, Meghan's an A+ for our waterfront team!
Noah Baldwin
Whitestown, IN
Indiana University
Annabelle Botts
Glasgow, KY
Western Kentucky University
Claire Christie
Kingston, ON
Queen's University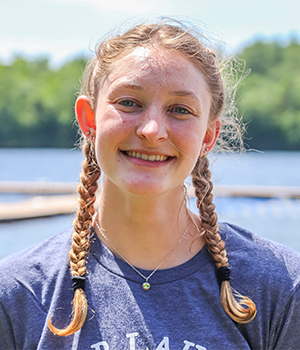 Kathryn Concannon
Cape Elizabeth, ME
University of New Hampshire
Carly Farmer
Chapel Hill, NC
University of North Carolina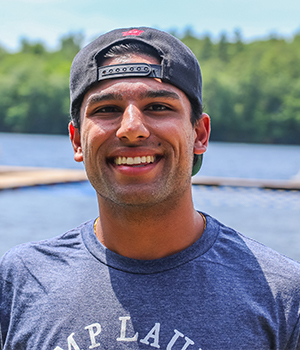 Nathan Hinten
Auburn, AL
Auburn University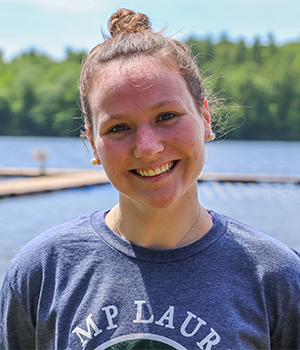 Ceci Jenkins
Chicago, IL
Connecticut College
Grace Martin
Bangor, ME
Saint Anselm College
Amilia Nusbaum
Davie, FL
Nova Southeastern University
Lauren Weber
Lexington, KY
University of Kentucky