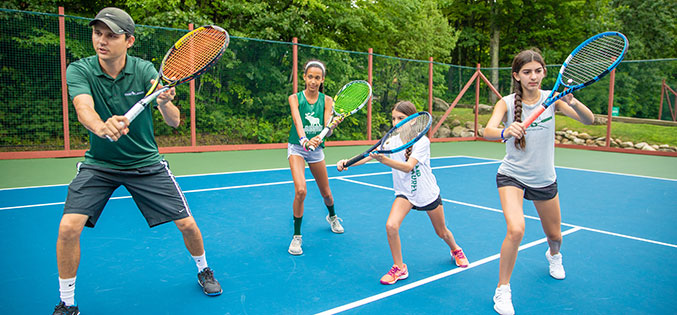 Tennis Professionals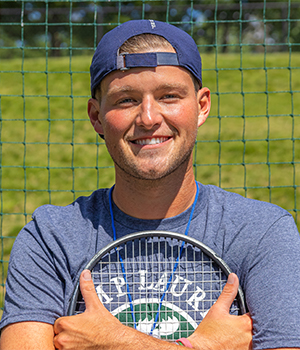 Mason Durbin
Asst. Tennis Director
Louisville, KY
A Louisville native and Eastern Kentucky University graduate, Mason is an assistant coach with Tennis Director Corey Marsh at the tennis-storied Pine Crest School in Ft. Lauderdale. Joining us for summer #3, Mason also coached for three years at Louisville Tennis Club. Thrilled to have Mason back on the Laurel hardcourts!
Yuri Gondouin
Tennis Teaching Pro
Saint Germain-en-Laye, FR
Yuri captains the Southern Arkansas University varsity team playing the #1 position. He's earned All-American, All-Academic and several conference player of the week awards. Yuri was nationally ranked growing up in France. Welcome to Laurel, Yuri!
Lena Milosevic
Tennis Teaching Pro
Novi Sad, Serbia
Lena joins the Laurel team with an impressive history at Southern Arkansas University. She's been an individual and team champion, earning conference second team and player of the week nods along the way. Excited to have Lena joining us this summer!
Staff
Lane Adkins
Abilene, TX
Texas A&M University
Casey Clark
Mount Vernon, OH
Mount Vernon Nazarene University
Dan Espinosa
Joliet, IL
University of St. Francis
Augusto Fajardo Roca
Rocky Mount, NC
North Carolina Wesleyan College
Olivia Foster
Richmond, VA
University of Mary Washington
Lee Fritsen
Missoula, MT
University of Montana
Sam Henry
Southern Pines, NC
Colby College
Maggie McGuire
Indianapolis, IN
Indiana University
Joaquin Micheloni
Rocky Mount, NC
North Carolina Wesleyan College
Franco Milivinti
Rocky Mount, NC
North Carolina Wesleyan College
Jolen Nortey
East Stroudsburg, PA
Wilkes University
Nadia Rajan
Kingston, RI
University of Rhode Island
Mark Siriwanichkul
Tifton, GA
Abraham Baldwin Agricultural College
Jill Spordone
Otisville, NY
Binghamton University
Angel Vazquez Rojas
Rocky Mount, NC
North Carolina Wesleyan College