Stepping off the bus at camp is a special feeling, whether coming from the busy streets of New York City, the beaches of sunny Florida, the hills of Hollywood or anywhere in between. One big reason for that is the crisp, fresh Maine air. We're big believers in the state of Maine and all the amazing things it has to offer. Here are just a few of our favorites!
The Lakes
Did you know there are about 6,000 lakes in the state of Maine, covering almost a million acres across the state? That's a lot of lakes, and it just so happens we're located on one of the very best ones: Echo Lake!! Not only does it let us get beautiful sunset photos, but it also allows us to run our extensive waterfront program at the highest level. Waterskiing, wake surfing, sailing, canoeing, kayaking, paddleboarding, fishing…oh and don't forget swimming!

The State and National Parks
For many kids, camp is where they experience their first time sleeping in a tent, sitting by a fire, or even making a S'more. What better location to do all the above than in one of the gorgeous State or National parks located across Maine. Camden, Acadia, Lake St. George, there's plenty to choose from. Taking our campers on hikes around the state is always a hit!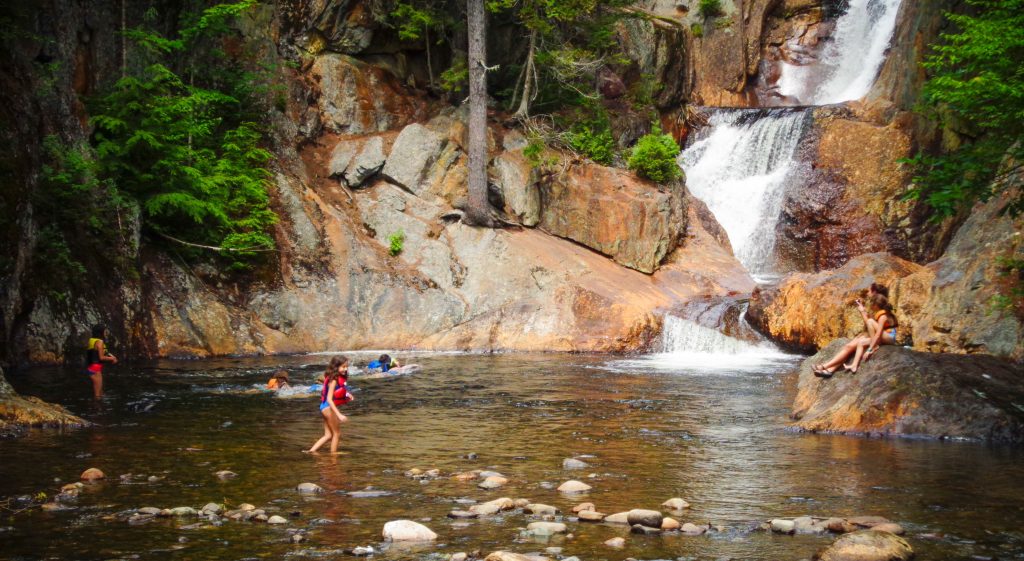 The Food
Everyone knows about Maine Lobster, but what about Maine blueberries? Or those delicious whoopie pies? Or even the original donut holes? Maine has a rich history when it comes to food, and we take full advantage at Camp Laurel. It's no wonder our campers keep coming back for seconds!