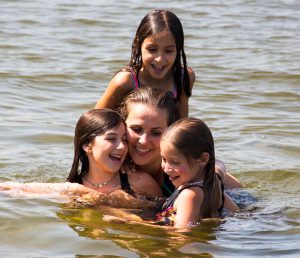 Summer is a few months down the road and college students throughout the country are searching for summer jobs and internships. Every year students compete for positions hoping to get a foot in the door for their future careers. While corporate settings can offer great opportunities, few summer jobs are as beneficial as working at camp. Here are some of the many benefits for working at Camp Laurel.
Finding Your Voice
Being a Laurel counselor is a great job for anyone who wants to lead. Counselors lead campers of different ages and skill levels from the moment they step off the bus. They're forging bonds, leading activities and communicating constantly with their co-counselors and Campus Leaders. On top of that, counselors are utilizing their creativity all summer long to create memorable experiences.
Maine and the Great Outdoors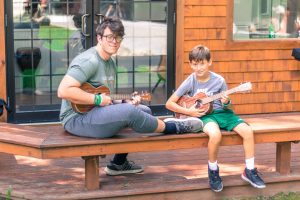 Crisp, fresh air. A loon call in the night. There's nothing better than Maine in the summertime. You won't find a better 'office' than working on Echo Lake. Beyond the beautiful setting, camp facilitates movement all day long. No wonder many counselors say they've never felt better than the summertime!
Little Moments, Big Impact
Camp is a natural place to become a mentor. Campers are constantly looking up to their counselors, and it's often the little moments that create the biggest difference. Being a positive influence for campers every day has a cumulative effect, and many campers remember their counselors forever. Counselors, though they might not know it when they arrive for Orientation, will learn and benefit from their campers all summer long, too.