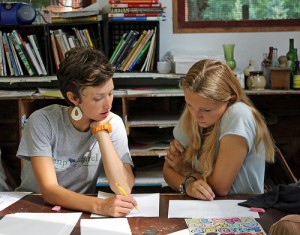 Every day, we rely on a several teams of individuals to make camp happen. Everyone knows about camp counselors, the people on the front lines, but not everyone is aware of the people who work behind the scenes to make sure everything runs smoothly. Running a summer camp really is more than showing up in June ready to welcome campers and have fun. There are a myriad of staff members who perform the often thankless job of working "behind the scenes" at camp. They are a very diverse group of individuals. Some of them answer the phone when you call the camp. Others schedule daily activities, arrange transportation, or cook the food. Still, others take care of your children when they're not feeling well, or look into your concerns about their daily lives at camp.
The fact of the matter is that summer camps require individuals of many interests and talents to operate successfully, and the measure of a good summer relies on the abilities and passions of these individuals. They often work long hours, from sunrise until the wee hours of the morning simply because they love camp. If you ask any one of them, they'll tell you that they do what they do because, in the end, it contributes to a successful summer for campers and their parents. They also might be a little coy in admitting that it's just plain fun for them.
Furthermore, these people are so good at their jobs that we don't even adequately know how to thank them. They work with passion and without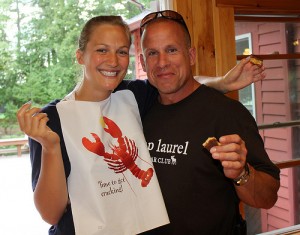 regard to anything but making sure our campers and their parents have the best possible experience at our camps. It truly is a thankless job , in many ways, to work behind the scenes at an American summer camp. But we are thankful!