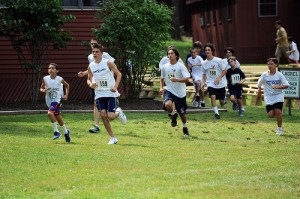 Sure the kids are home from camp and are settling back into their school routines. Maybe they're still a little bit camp sick, but it's possible to keep the camp momentum going throughout the year. Here are a few suggestions we thought we'd pass along.
* Talk about camp with them. Not only do children love talking about their camp experiences, but doing so helps them process the events of the summer. In sharing their experiences, they're able to gain perspective about camp. If they haven't already told you by now (and they probably have a hundred times over), ask them to tell you about their camp friends, their favorite activities, and favorite events.
* Encourage them to keep in touch with their camp friends throughout the year. Of course, summer camp draws campers from all over the globe, so play dates and get-togethers might not be realistic for everyone. But in the age of email, Skype, and Facebook (for some older campers), maintaining contact is easier than ever.
* Encourage children to read camp literature, such as newsletters, and to keep up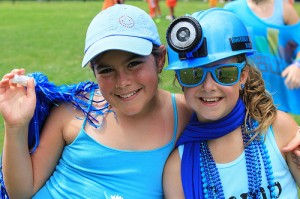 with the blog on your camp's website. Parents should regularly read camp literature and blogs as well. Not only will they be informed, but they can pass along useful or exciting information, such as news about new camp activities or facilities, to their children.
* If your children just can't stop singing those camp songs, encourage them to teach you one or two. Then you can sing along with them…It's fun. Trust us.
* Encourage your children to share anything exciting that happens to them throughout the year with the camp. Summer camps love to know what their campers are up to over the winter and are thrilled to share in something special whether it be winning a spot on a traveling sports team, landing a role in the school play, or earning a place on the honor roll. Many are also happy to pass this information onto other campers and their parents via a special section in their camp newsletter.
* Make a big deal over any projects they brought home. Whether it's a scented candle, a leather purse, a clay vase, or a wooden birdhouse, chances are they put plenty of time and energy into creating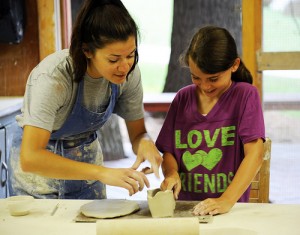 something special to bring home to you. So display it somewhere prominent, even if it does have to be "archived" each year to make room for the next summer's treasures.
* Show them that you got their camp letters. Point out your favorite parts. Tell them which were your favorites, maybe even keep the letters in an album from year to year. Children are much more excited about writing home from camp when they really feel that their letters are being read. Someday, a scrapbook of camp letters might even make a neat gift to give back to them.
With a little bit of help from you, your children can keep the camp momentum going all year long!