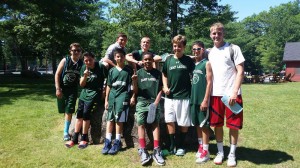 In their book True North, Bill George and Peter Sims challenge readers to examine the qualities and influences that have made them great leaders through a series of motivational chapters complemented by interactive surveys. In the survey that follows the first chapter, readers are asked: "During your early years, which people had the greatest impact on you?" This is a very significant question to anyone who either attended camp as a child or who works at a camp as an adult.
It only takes a single summer to influence a camper for a lifetime, but the majority of campers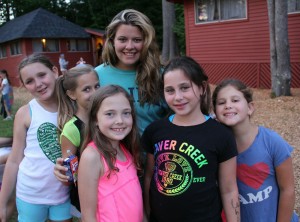 attend summer camp for seven summers or more, which exponentially increases the chances of camp counselors having a lasting impact on their lives. Add the community environment of camp in which campers and staff live together 24 hours a day, and it's nearly impossible to imagine that each camper's life is not greatly impacted by at least one member of the camp staff. Such a conclusion is evident by the amount of former campers who state the influence of former staff members as one of the primary reasons they chose to return to camp as camp counselors themselves.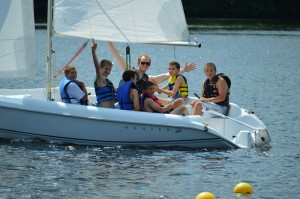 George and Sims challenge readers to "discern passion through life experience." Such an intense task puts the role of camp counselors into a new perspective. Not only do counselors have the ability to greatly impact a child's life, but to inspire passion in them through the experiences they provide at camp. This is an interesting concept because it is not one about which most camp staff tend to reflect throughout the summer. Camp is a temporary environment that is structured with a clear beginning, middle, and end. Combine this with the fast pace of camp, thinking tends to steer in the opposite direction. Yet, many campers –and even counselors– are so influenced by their camp experiences that they take away a passion for camp as well as the traditions and values they are taught there.
When examined from such a perspective, the role of camp counselors becomes so much more than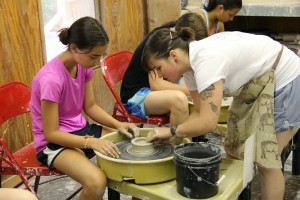 a summer job, whether a staff member spends one summer or many summers at camp. When counselors pack their bags each summer and head off to camp, they are taking on the tremendous responsibility of inspiring children to become so deeply invested in the camp experience. It's neither a small nor insignificant challenge. Yet the hurdles of living up to such high expectations is exactly what draws so many camp counselors to their summer camp roles each summer—and what makes them return in subsequent summers. In this regard, the campers have as much influence and inspire as much passion in the counselors as the counselors do to them. The two roles are interdependent.
It's easy to go through one's daily life without slowing enough to properly contemplate the potential influence each of us has over others. But when the concept of influence is examined through the perspective of camp, it's very easy to see how little time is needed to influence someone for a lifetime.