Parents: By now your pantries are empty, your laundry rooms are full, and your television remote controls are affixed to your children's hands. The campers are home, and they're riding a camp high. They have a lot to tell you. Get ready to hear a lot of stories about camp (over and over), be let in on a lot of inside jokes that you probably won't understand because "it's a camp thing" (laugh anyway), learn everything you could ever want to know and more about new friends (excellent excuse to look at camp photos again with your children), and listen to camp songs and cheers (they'll likely want to teach them to you too). Sometime around mid-September, you'll probably start wagering with your spouse about whether your children will stop talking about this summer before next summer starts (not likely).
You'll try to start conversations about things other than camp (you're pretty sure you've seen an episode or two of Pretty Little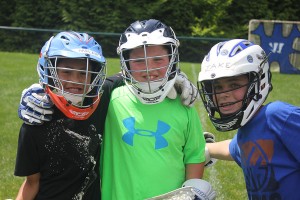 Liars),but inevitably the conversation will come back to camp. (Remember the episode when Spencer realized that she'd been to summer camp with Hannah's stepsister? And speaking of camp…) But just when you're starting to feel camped out, something will happen this fall that will make you remember why you love hearing about camp. Registration for next summer will open. You'll remember that this is the point every year when still hearing about this summer even though it's time to start thinking about next summer transforms into music to your ears, and the lyrics are your children's way of telling you that they love camp (even though by that time they've said they love camp about a million times). You'll think about everything they've shared with you about camp, try (and fail) to count how many times they've used the word "camp" since they've returned home, and maybe even admire some of their arts & craft handiwork as you pat yourself on the back for deciding to give your children the gift of summer camp (then you'll check the camp website for the Visiting Day 2014 date).