Salmon Rushdie once said "Friendships are the family we make – not the ones we inherit." Mr. Rushdie must have been a camper because no quote better epitomizes the relationship between camp friends. As anyone who went to camp knows, camp friends become your family before you've even realized. And similar to your family, your relationships are like a roller coaster ride. You can hang out and laugh in the cabin one minute and argue over some minuscule issue another; yet through it all you know camp friends are there for you, no matter what
Camp friends are unlike any other friends and help shape who you become as a person. Their significance is immense and immeasurable; here are a few reasons why they are so impactful: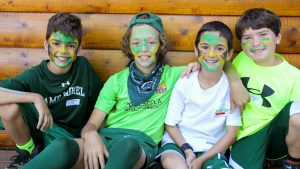 Camp Friends Tell It to You Straight
Whether in moments of frustration or moments of merriment, your camp friends are honest. They will tell you the truth without second thought. This is not because they don't care, it's actually the opposite. Your camp friends will point out your weaknesses, but always in a constructive way. They aren't attempting to hurt your feelings, instead they are trying to help you grow. With their assistance you can begin to turn these weaknesses into strengths and become your best possible self.
Camp Friends Are with You Through It All
Your camp friends have seen you at your best and at your worst. They've seen you score the winning goal in an intercamp and they've seen you with a cold in the Health Center; and through it all they've held your hand, cheered you on, and pushed you in the right direction. It's easy to be there for someone when things are great, but when things are tough is when camp friends thrive. They know how to make you forget the bad and move forward with the good. As stated earlier, camp friends will take you at your worst and help you turn things around so you can become your best possible self. With them in your corner, nothing can keep you down.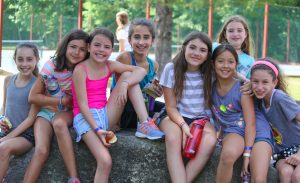 Camp Friends Last Forever
Possibly the best thing about camp friends is that they don't just make an impact and leave. They are with you through your life, even after you time at camp has ended and continue to help you better yourself. Whether you talk once a day, once a month or even once a year, their loyalty is unmatched. Many even evolve to become your college buddies, travel companions, post graduate roommates and everything in between. They continue to help you thrive in different stages of your life, but no matter what they become, they will always be your camp friends first.