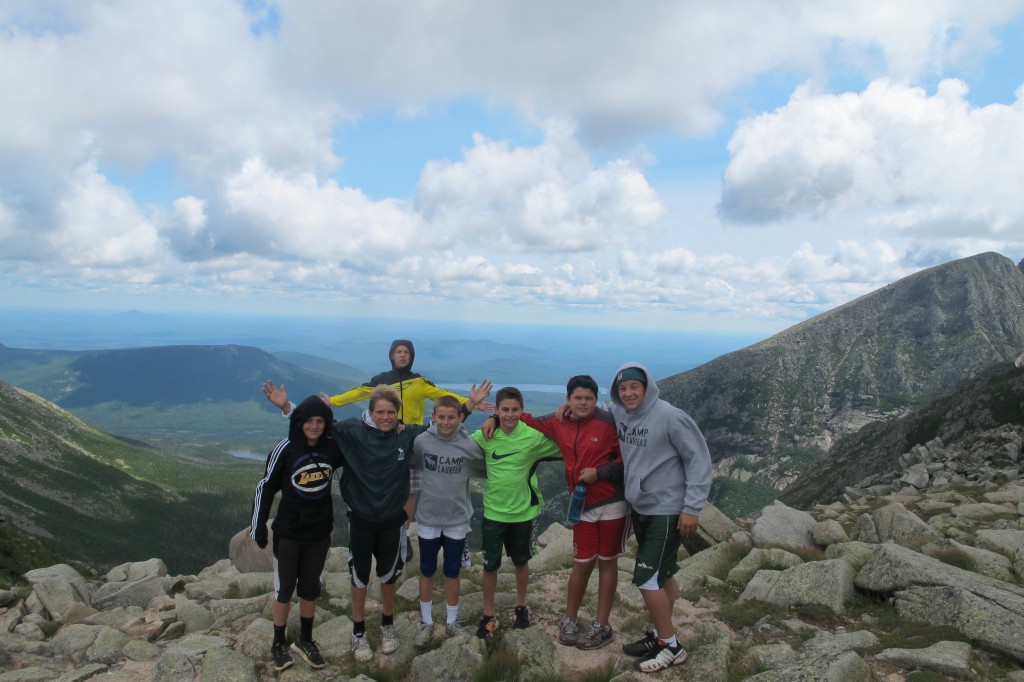 When your child heads back to school after a summer at Camp Laurel, they will hear a lot of their classmates talking about what they did over the summer:
"I went swimming in my pool. Every day."
"I played baseball with my friends."
"I visited my Grandma in Oklahoma."
But when your child stands up to share his or her experience, it might sound something like:
"I don't even know where to start! I tried archery and gymnastics, I learned to bake INCREDIBLE French pastries, I crafted my mom a necklace in my metalsmithing class. I swam a lot, but I also went water skiing and sailing! I went camping and learned important outdoor skills. I was in a musical. I rode my first horse. I even went down a zipline!"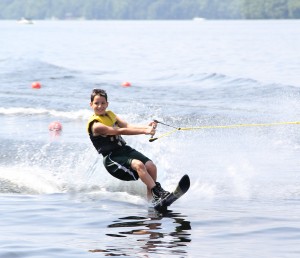 The great thing about Camp Laurel is that it's not a place to send your kids where they'll do the same ol' thing they've always done. Once they step foot onto camp, they'll be surrounded by new activities. A camper may discover their love for archery or sailing, but would have never had the opportunity to try it back home.
At camp, your child has a hands-on opportunity to learn outdoor skills such as navigating a hiking trail, learning to make a fire, cruising through an outdoor fitness trail and getting pro-level instruction in tennis, lacrosse or basketball. These are things they would rarely have the chance to learn outside of a summer spent at camp. These skills prepare campers with a sense of confidence and self–sufficiency that can be carried over into many other aspects of their lives.
The lessons campers learn while trying out new activities at camp are invaluable. Learning to work together as a team, whether in flag football or during a mountaineering adventure, is an essential character trait built upon at summer camp. Campers learn to trust themselves and step out of their comfort zone, while also learning to trust their peers and building lifelong friendships in the process.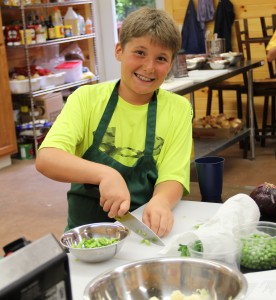 Campers can explore their creative side, and try new artistic outlets not found in their typical English class or art elective. Jewelry making, cartooning, technical lighting, ceramics, music production, jazz dance and cooking are just a few activities geared toward right-brained campers. When was the last time your child had the opportunity to really get their hands dirty and create a piece of ceramic art? Or learn first-hand what beautiful art can be created out of a piece of scrap metal? At summer camp, giving each camper a once in a lifetime experience is our goal, and we strive to make sure there are unique opportunities for everyone to take part in.
Your child could go back to school with thrilling adventures of playing Bingo with grandma in Oklahoma or delight the class with play-by-plays of their neighborhood baseball games. Or they could teach their class a thing or two about archery, French pastries, sailing, outdoor skills, jazz dance, flag football, ceramics and what is involved in training for a triathlon, just to summarize their first couple weeks at camp.
Give your child the gift of brand new experiences by sending them to a camp where they can do it all. It'll be a life changing experience for the both of you.