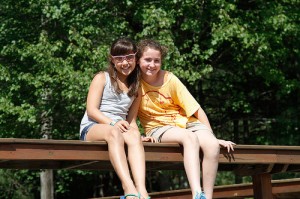 Every year around this time we pause to reflect on those aspects of our lives about which we are most thankful. To celebrate this turkey day, we thought we'd share what makes us most thankful for summer camp:
Our camp families: Without our campers, there would be no summer camp. We're thankful you value your summer camp experiences so much that you return every summer, and that you continue to build and carry on the traditions that make America's Finest Summer Camps so special.
Our camp family: The unique family we are all a part of each summer. The bonds that campers and staff create truly do last a lifetime. We love every moment of the summer when we are laughing, playing, singing, and sharing together.
Camp Memories: Every year we bring home new memories that motivate us to make the next summer even more
special than the previous. Talking with our families and camp friends about our summers and sharing in each others' unique experiences while at summer camp are some of our favorite times during the winter months. They help us get over our "camp sickness" and carry us through those months between summers. Speaking of camp friends…
Camp Friends: Every camper knows that camp friends are friends for life. Our camp friends share some very special memories that one can only get at summer camp. Our camp friends are also great at helping us get through those ten months that we're not at camp by reminding us of just how special summer camp is, whether it's through the distance that makes seeing each other at camp every summer so special or the closeness of having a camp pal who "gets it".
Amazing Staff Members from all over the Globe: Summer Camps are only as good as their staff, and we're thankful that we have some of the most amazing staff anywhere in the world. Each summer, you come from all over the world and commit yourselves 24/7 to insuring our campers have a safe, amazing summer. We know it's hard work, and we are grateful that so many of you find the experience so gratifying that you return year after year.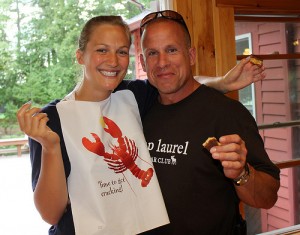 The Breathtaking Scenery of Maine and Northeast Pennsylvania: We love where our camps are located almost as much as we love our camps. The beautiful woodlands of Maine, the mountains of Northeast Pennsylvania, hiking paths, the lakes that are such a big part of our camp experiences and traditions, and the wildlife all make the perfect backdrops for our amazing campuses.
The Beautiful Campuses that are our Summer Homes: Just like the houses we live in the other ten months of the year, each of our summer homes has its own energy, homey feeling, and special places for gathering, playing or contemplating. We're proud that ours are some of the most awesome facilities in camping and look forward to continuing to build and improve them each summer. We know our campers eagerly await opening day when they finally get to see how camp has changed since the previous summer and what new additions might be waiting for them.
Our Year-Round Staff: Yes, even summer camp requires a staff to work year-round. After each summer, they go back to their offices and immediately begin planning the next, thinking about what new programs we might add or how we might make existing ones better. They begin traveling, recruiting new staff members. They create newsletters, Tweets, and blogs. They answer the phones when you call. They plan the menus. In short, they tirelessly build each amazing summer day by day.
Being a Part of Such an Iconic American Tradition: All over the world, American summer camps are an icon of Americana. They're unique to America and so many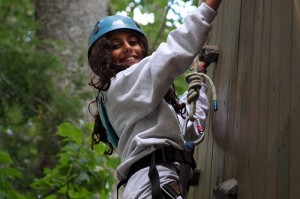 have found them inspirational that there have been movies and television shows that feature them, as well as books and songs written about them. We are also grateful that many of our international friends are beginning to see the value in the American summer camp experience and, increasingly, are joining us from all corners of the globe.
We hope this holiday season that we've inspired you to contemplate what it is about camp that you're most thankful for and how it has enriched your life. We encourage you to share those thoughts with us. We'd love to hear them!
Happy Holidays, Everyone!