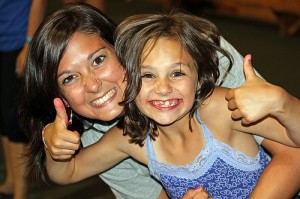 The leaves are falling off the trees and the weather is starting to cool down, but it's not too early to start thinking about sending your children to summer camp next summer. There is certainly no shortage of American summer camps and finding the right one for your children is essential to their success there. There's a lot to think about, which makes now a great time to start thinking about what you want in a camp.
Traditional summer camps are a great way to introduce children to summer camp because they offer a broad and well-rounded experience. Children still trying to find their niche in a sport or hobby find great success at these camps because they're given opportunities throughout the summer to take part in many different types of activities.
The length of the summer camp you choose is also important. Most overnight camps accept campers from the age of
seven. When considering camps, it's key to consider your family's lifestyle, your children's other activities and commitments, and even your children themselves. Many embrace the traditional seven week experience because it removes the stress of trying to figure out how to keep children active and entertained during summer vacation.
Consider how far away from home you want your child to travel as well. Some parents prefer to send their children to a summer camp within a few hours of home while others view summer camp as a way to introduce a global perspective to their children and send them abroad to attend summer camp. This is particularly becoming a trend in Europe, where European parents are deciding that they'd like their children to experience traditional American summer camps.
However, increasingly, parents from all over the world are making this decision as well. Many American parents find the amazing reputations, beautiful campuses, and the breathtaking scenery of Maine idyllic and send their children from as far away as California, Florida, and many other states.
The structure of a camp's program should be given careful consideration as well. As they grow older, most campers like to make decisions about their daily activities at camp, and Camp Laurel gives them the opportunity to do so. However, we find that younger campers, especially those new to summer camp, prefer a structured program with all or most of the decisions about their daily activities made for them.
Once you have decided what type of camp, length, location, and program are right for your child, you will likely find your search narrowed to a manageable number of
camps. At that point, it's important to start learning about the camps that fit your criteria. If you're reading this blog, you've already found Camp Laurel's website and are on the right track. We also invite you to check out our Facebook page, and sign up to follow our Twitter feed. By doing this now, you will give yourself plenty of time to watch, read, and listen. If you are unfamiliar with camp, you will be pleasantly surprised at how active our summer camp community remains throughout the winter. In fact, many of our families will tell you that camp never really ends for them—and that's a good thing.