The Laurel Camps are proud to be part of the summer camp industry. For nearly 150 years, camps have helped boys and girls discover new skills, form lifelong friendships and learn about themselves all in a healthy, natural environment.
During this Thanksgiving month, we appreciate our good fortune of spending summers on Echo and Crescent Lake. We also take time to honor other summer camps serving children less fortunate that provide the same joys the Laurel Camps.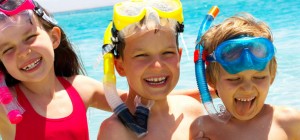 Located in Casco, Maine – the same town as Laurel South – Camp Sunshine allows children with life-threatening illnesses to thrive in the camp experience. Camp Sunshine brings in each camper's family and aims to alleviate the strain that a life threatening illness takes on both the sick child and their family. Families have an opportunity to rebuild their relationships together and meet other families facing similar challenges, while their child plays, relaxes, and enjoys the simple pleasures of life. More than 45,000 families and campers have been taken in by Camp Sunshine.
Every Sunshine Camper is sponsored by an individual, business, civic group or foundation, so no child pays a penny. Volunteers assist with every facet of camp. We are honored that, for many years, Camp Laurel's oldest campers have volunteered at Camp Sunshine.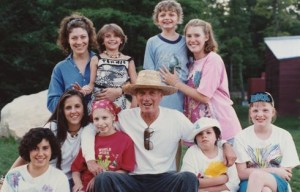 We also support The Hole in the Wall Gang Camp. Founded in 1988 by Paul Newman, its headquarters are in Westport, Connecticut – home of Camp Laurel's winter office. The Hole in the Wall Gang Camp offers seriously ill children and their families fun, friendship and the chance for kids to, "raise a little hell," in the immortal words of Paul Newman.
Paul Newman's dream was for children to experience camp's transformational spirit and friendships. His personality and playfulness infuse every corner of the Hole in the Wall Gang Camp. As with Camp Sunshine, a dedicated cadre of volunteers makes each summer memorable, for every child.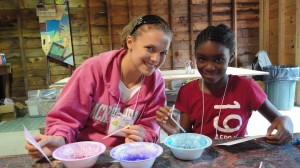 We give thanks too for Ramapo Anchorage Camp. Located in Rhinebeck, New York, Ramapo serves children who face learning impediments, including those with special needs. Like all camps, keys to success include a caring staff, rituals and routines, celebration of individual and group accomplishments, and a serious dedication to fun.
Ramapo's Executive Director, Adam Weiss, has been a force in the camp industry for many years and has worked with the Laurel Camps' Directors, Keith, Jem, Debbie, Roger and Dagni, on various committees over the years.
These are just three of the many camps we proudly share an industry with. As Laurel Camps' families enjoy holiday meals this month, let's all give thanks for so many wonderful "camp families."