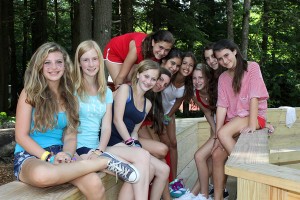 A joke telling session in the cabin during a rainy morning, lying in the cabin during rest hour, or sitting by the waterfront and talking with friends as the sun goes down are what we call downtime at summer camp. Children need downtime to process learning experiences and recharge their creative juices, notes parenting expert Michael Grose. He believes downtime is an important life skill that every child should learn to enjoy and appreciate. Yes, sleepaway camps like to keep campers busy. After all, that's what they come for. But camps also place emphasis on the value of the summer camp experience as a way to get out of the routine of everyday life, which is what makes summer camp the perfect place for children to learn downtime.
At home, it's easy to get lost in the constant "go" routine to which so many children are accustomed. Many of them go straight from school to sports rehearsals or music lessons, sometimes both or several in one night. Then there is the inevitable stack of homework waiting when they finally get a few moments in the evening. They also see their parents constantly on the move. In such an environment, it's easy to fall into the mindset that one should always be operating at full speed. At camp, however, the environment is decidedly one that is about slowing down and appreciating individual moments and accomplishments.
Camp is also contained. Campers have only a few weeks each summer to maximize their camp experience. They can't look too far ahead without looking beyond camp,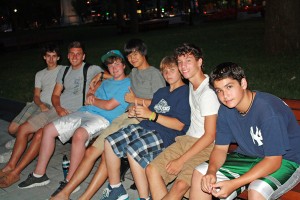 which no camper wants to do. That's why campers like to take advantage of that brief rain shower, an hour of rest in the afternoon, or a few moments after dinner to enjoy the camp environment and bond with friends.
Says Grose, "Free, child-initiated play is the ultimate in relaxation. Fun games, games with few rules and games that kids control help them to unwind." And learning to unwind is what camp is all about.