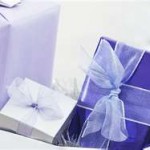 The holiday season is at hand and so many of us find ourselves searching for that perfect present for the children in our lives. Sure there are Kindles, iPads, and Wiis, but we're looking for the gift that will last far beyond fads and trends…the one that lasts long after the decorations have been taken down. Have you thought about contributing to a summer at camp? Not only is it a unique gift that gives back, it's the gift the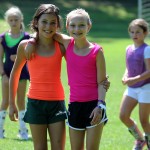 children in your life can enjoy months after the holiday season has ended. Summer camp allows them to make new friends, to become part of a summer family, and to cherish memories that will last a lifetime. It's also the gift that will help them learn how to understand ritual, routine, and being part of something bigger than themselves. Countless people of note have attributed the role of summer camp as an integral part of the people they ultimately became. Denzel Washington credits his acting career to a summer camp experience. Michael Eisner gives summer camp credit for shaping a large portion of his identity.
Sitting around a campfire, eating s'mores, participating in special events at camp, being part of a cabin , making that special project in arts and crafts, learning a backhand in tennis, and scoring that homerun are the significant moments that build children's lives. It's also the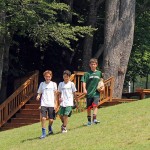 gift that children cherish for a lifetime. Friends made at camp are friends for life and many present and former campers count their camp friends as some of their closest and most dear. The memories and experiences from summer camp reach far beyond the scope of, 'What gifts did I get that year?' They reach into the realm of: 'That's what helped shape my life.' President Barack and First Lady Michelle Obama saw the value in sending their daughter Malia to summer camp last year. Former President George W. Bush is also a summer camp alum. Long after children have moved past smart pads and video game systems, they will remember their experiences at summer camp. So this year, when you're thinking of what to give the special children in your life, consider the gift of summer camp.