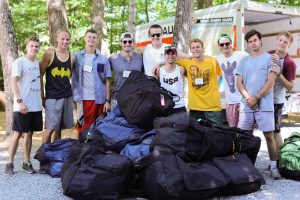 We know the emotions are running high today…and will be tonight. It's time for last family meals, lots of stories, some nerves and great, fun dreams of a summer that kicks off tomorrow. We have been busy preparing since last August. Camp looks beautiful: our facilities are in top shape, the lake has warmed to its June temperature and the cabins are set. Mostly, our staff are eagerly and anxiously awaiting the arrival of our campers.
We understand the angst of our new campers…and we are ready for them! We couldn't be more prepared, more excited, more energized and more enthusiastic about what's to come.
Sleep well, campers. We cannot wait to see you!!