It's very hard to believe tomorrow will be one week of camp. One week! It feels like 20 minutes ago. Friendships are growing every day. Counselors are getting used to their campers every hour. And everyone is getting more comfortable in their cabins and at their program areas. It's amazing to see new campers fully immersed in Camp Laurel culture. If you were hovering above Readfield, you'd see all kinds of action and fun.
Tonight is our first All Camp Council Fire of the summer. It's a great time to sit back, reflect on the week gone by, peer into the lake and think about the week ahead.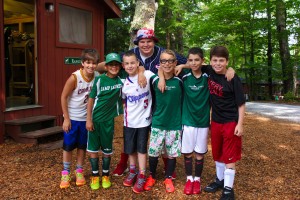 Council Fire is about the only time all week we can collect our thoughts and slow down. It's a great time to hit the refresh button and just be together without the hubbub of the outside world or the 100 things going on in camp every hour.
We have a great weekend in front of us: July 4th…Quest…and our first S Day of the summer. We cant wait!