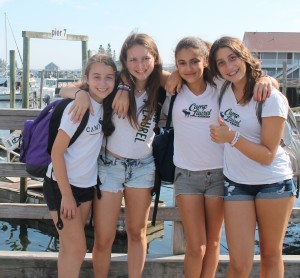 Camp Laurel is full of activity, sports, games, action and fun. All day, children play together under the careful and watchful eye of our trained counselors and staff. If you were watching from above, you'd see a virtual beehive of non-stop action. Some may even call it dizzying. But if you stop and speak with an individual child…you'd get a perspective that cannot be matched from afar…or above.
You'd hear campers talking about their cabin-mates, friends and counselors as if they're members of their own family. The relationships campers develop with each other — and their counselors — in seven weeks can be described as nothing less than amazing. While we know we have great facilities, buildings, fields and courts at Camp Laurel, what matters most is the "who."


The "who" are our friends and our counselors.
As we begin the third week of camp, we have watched the "newness" become a comfortable routine.
We are settled in and enjoying the frenetic pace…and also being careful to relax to recharge our batteries.
And we're also taking advantage of the most important thing at Laurel. Each other.