You might think that when camp shuts down in August, the rest of Maine does too.
Our cabins and courts may be quiet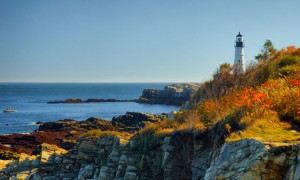 now. But throughout the state, things are really heating up.
Of course, fall in Maine means foliage. Maples and oaks blaze in a spectacular display of red, orange and yellow leaves. From Acadia National Park and rocky coastal villages to forested mountain passes, you have to look hard to find a spot that's not breathtakingly beautiful.
Orchards buzz with activity. Anything apple related – like apple picking and cider pressing — is fun for entire families (and very healthful!).


Farmers' markets and roadside stands are not just for summer either.
There's plenty of great-tasting produce to be found, all through fall.
Many Maine towns sponsor agricultural fairs, food and wine celebrations – even corn mazes – every autumn.
Fall in Maine is prime antiquing and fly fishing time. Bird watching too: Migrating hawks, warblers and shore birds fill the skies.
Even lobsters get into the act. Autumn is peak season for Maine lobster – the largest harvest production takes place now. (This is also the time for molting, so soft shell aficionados: You're in luck!)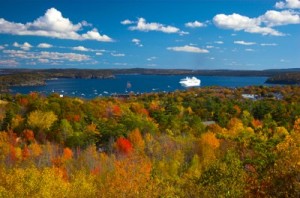 The weather sparkles. The colors are incredible.
Sure, camp is quiet. But – as is so often the case – there's far more to Maine than meets the eye.