Camps in Maine offer many sports team opportunities. From in-camp competitions to games against other camps, youngsters learn important lessons about working together, overcoming obstacles and achieving goals. That's pretty obvious.
Less obvious is that throughout each camp season – every day, in many ways – those lessons are being reinforced far from the athletic fields.
A cabin represents the ultimate "team." From the first day of camp to the last, groups of boys and girls form bonds, create friendships and share experiences that make each individual stronger – and, ultimately, help the "team" succeed.
Cabin-mates learn to share many things. They share space in their cabins. They share games, books, "stuff" from home.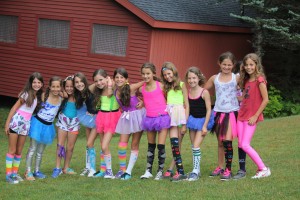 They share stories and experiences. They share their hopes and dreams (and disappointments). They share their time.
They learn to put the best interests of the group above themselves. They learn to compromise. When it's time for the group to do something they have advocated for, they learn to make the most of that opportunity.
They learn to follow the directions of others. They also learn to lead.
They learn to move outside their comfort zone, trying things they've never done before. They learn to assess new situations, make quick decisions, and realize that actions have consequences. When things don't go as expected, they take comfort in being surrounded by people who can help. Other times, they're the ones providing assistance.
Campers learn to look ahead. There's always something to plan for and be excited about. But there's also the joy of looking back, reliving common experiences (many of which grow astonishingly, with each re-telling).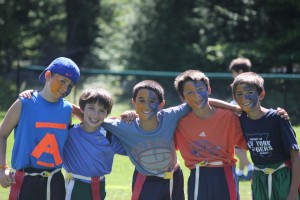 Over the course of a summer, boys and girls at camp learn what it means to live together. They learn the importance of trust, the power of common laughter, the exhilarating feeling of being part of a "team."
And – though they don't know it at the time – those lessons prepare them to be better siblings, roommates, co-workers and spouses, long after their summer camp "team" moves on.