When the last buses depart, marking the final day of camp, an eerie feeling sets in.
The staff is still there. But all the campers whose laughter and energy made the cabins, lake and woods such a wonderful home for the summer are gone.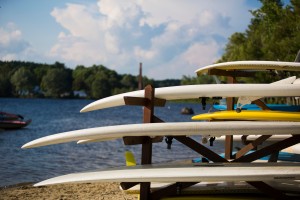 Things are quiet for about three minutes. Then everyone starts to move. There is work to be done.
A lot of work.
Docks are pulled out of the water. Master Crafts, Sunfish, Hobies, canoes, paddleboards, life jackets and lifeguard stands are stored.
Every piece of equipment is inventoried.
Every climbing wall hold is removed.
Every guitar, microphone and piano is moved gently to "warm" storage for the year.
Mattresses are counted and an order for "fresh" ones for the summer of 2014 is placed.
Ping pong tables, basketballs, lacrosse sticks, soccer balls — if it's equipment that was used during the summer, it's stowed away.
Then the staff gathers for lunch. The dining hall seems the same – but the decibel level is lower.
A lot lower.
Then it's back to work. Everyone pitches in. An entire summer's worth of gear must be accounted for, checked, and put away.
Finally, the day is done. Staff members get checked out – and receive a staff gift.
Goodbyes are said. Contact information is exchanged. By nightfall, nearly everyone is gone.
Soon, camp will be left to two full-time caretakers. They will start the process of meeting with contractors, electricians, painters, plumbers and carpenters to begin the new construction we do every year at The Laurel Camps.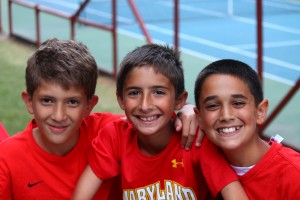 Then a crew comes in to deep clean every cabin, bathroom, bed, cubby and shower.
And, in the "winter office" – though it's still August – planning has already begun for next year.
We can hardly wait!!