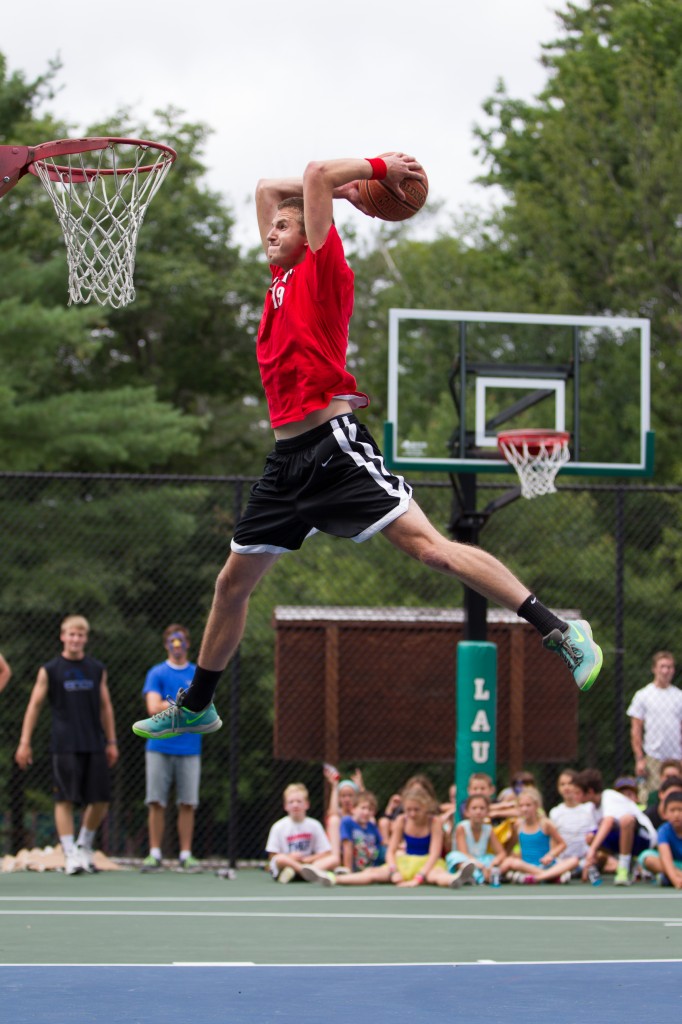 College Days came to a close today. It was five days of excitement, cheering, competition, spirit, enthusiasm and fun. College Days started at Camp Laurel 26 years ago and has been a coveted tradition ever since. In 2003, we moved away from staff captains and introduced Super Senior captains. It's one of the great honors to be selected as a captain or spirit leader…but every Super Senior takes part in leading a team of 250 campers and 120 staff.
For five days, we played, we cheered, we competed, we swam, we ran, and we had a ball. Yes, at times the competition was intense. But it always ended with high fives, handshakes, and a "good job" for every opponent.
Everyone participated in College Days in some way — or many ways. Some loved the soccer and tennis tournaments while others were more into the basketball games. Others loved the swim and track meets, while other campers focused on the song, cheer, float and plaque. Everyone loved Silent Dinner, Slam Dunk, Bucket Brigade, Tug O' War, Rope Burn and Chaos.
Cincinnati won College Days this year. But as Jem announced the final score, moments later he reminded everyone to go back to campus, take off their colors, wash off their face paint and put on their regular attire and staff shirts so we can all come together as one Laurel family.
Tomorrow we'll have a much-needed and well-deserved sleep-in, watch the Dance Show, Rec Day activities, enjoy Reprise and Highlights, and of course feast on steak and lobster at the Banquet Dinner.
Thursday is Packing Day and a chance to say goodbyes, reminisce, enjoy each others company and get ready for the annual Final Ceremony.
It's been a great summer…and we look forward to the last few days together as the 2014 Laurel family.