So you're a first-time camper.
Congratulations! You're in for an amazing summer.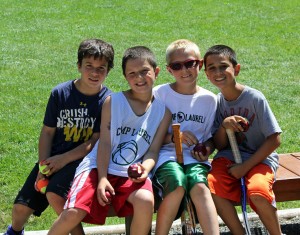 Here's something interesting to think about: Everyone at Laurel was once a first-time camper. Everyone!
You're in great company!
You may already know some things about camp. You'll be met at your bus orplane departure area by Laurel Counselors and Camper Greeters (older veteran campers) who will quickly make you feel comfortable. They'll help you out during the trip to camp. And on the way you'll get to know the other Laurel campers your age. Some of them will be first-time campers too.
When you get off the bus at camp, you'll be met by Jem, Debbie, Peter, Claire and many counselors from your cabin and group.
The counselors will take you right to your cabin.
Then, you'll meet more counselors and campers in your group and get a tour of camp.


Your bags will be unpacked, your bed made. You'll be ready to start camp right away.
You'll adjust so quickly to the Camp Laurel routine. We've got a lot of traditions, from morning Cove to S-Day and the Quest.
As the summer goes on, you'll try new things. There's new food (did you know we buy lots of stuff from local farmers?). New activities, like archery, lacrosse, wakeboarding, fitness, metalsmithing and radio. Even comedy improv.
You'll meet campers and counselors from all over the country.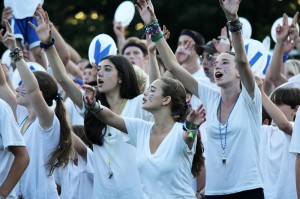 At the end of the summer, your parents will be amazed at all the new things you've tried. They'll love hearing about all the new things you've done and friendships formed.
And the summer after next, you'll be one of the veteran campers showing new campers the ropes.
We cant wait to see you soon!!