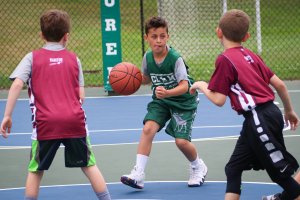 It's been a sunny and hot week, but, as we say at camp, we "played through" with fun additions like extra swim afternoons, special lake time and the newly created hydration stations with ice cold water and orange wedges. The heat broke this morning with some much-need rain, then the skies turned bright blue and we had a great Maine day!
The program is humming and the campuses are buzzing. Earlier this week, we wrote about our incredible Program Area Directors. While they oversee our program and curriculum, the four people who are the backbone of our counselor staff cabin staff have 50 years of camp between them and are top-of-their game.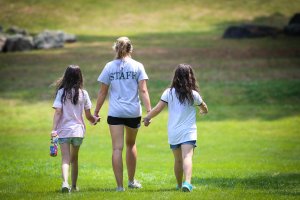 Led by Assistant Director Peter Buehner, everyone's camp favorite, the three Head Counselors (Lauren "Poppy" Keane, Joie Picatti and Jon Miller) lead us day-in and day-out. It's through their leadership that we provide the care for each and every child who attends Camp Laurel.
The weather looks spectacular for the weekend. The fields, courts, lake and indoor areas are alive and we're heading into week #3 with great energy and spirit. Our "Master Activity Calendar" is full and we're pumped for what lies ahead. And…Monday is Carnival! What could be better?!