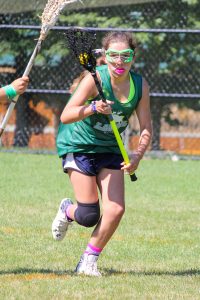 What a week gone by with so much more to look forward to.
We started our Second Rotation of the summer Saturday and we're off and running. All program areas are in high gear and the skill progression in every facet of camp is evident and noticeable. From the Tennis Courts to the Lacrosse Fields, the Aerial park to Mountain Biking, and the Fitness Center and Dance Studio to the Soccer Pitch, it's amazing what we've accomplished in just under four weeks.
This week we have more instructional days and some great special events at night. Eric the Amazing Illusionist delighted and dazzled us last night and tonight Laurel Theatre presents High School Musical 2 as performed by our four older campuses. Our older campers have been rehearsing for three weeks in anticipation of tonight's extravaganza. Thursday is the annual Group Sing and we're psyched to see who will wear this summer's crown! Group Sing is always a summer highlight.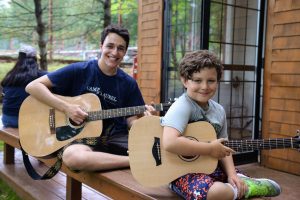 Intercamps and Tournaments are in full swing…campers are loving their overnight excursions all over Maine…and, of course, we're getting excited for Visiting Weekend coming up this Saturday.