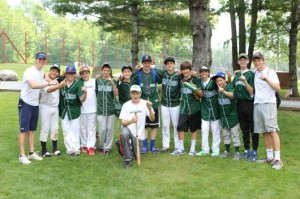 It was an amazing week at Camp Laurel. Everything is in full force and campers are developing new skills, refining old skills and trying new activities all over camp. Our Intercamp and tournament calendar is as active as ever and we are competing in lacrosse, hoops, baseball, basketball, tennis, soccer, climbing and more. Lake Swim prep is underway. Each campus has already ventured out on an S Day trip. We've been to Boothbay, the Old Port, Funtown, Aquaboggin and even Kahuna Laguna.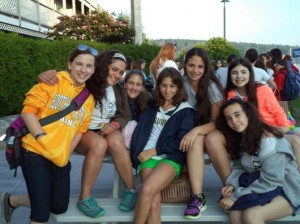 We had Ronnie Rahm the hypnotist, a fantastic camp brother and sister campfire, and today we hosted Maine's largest intercamp rock climbing competition. To top it off, Boston Cannons Major League Lacrosse player Paul Rabil is with us today for a morning and afternoon of skills clinics and chalk-talks. This is Paul's third year at Laurel and he continues to delight and surprise our campers and staff alike. Of course, last night was the spectacular Fireworks display over Echo Lake….central Maine's largest fireworks extravaganza. It was incredible!!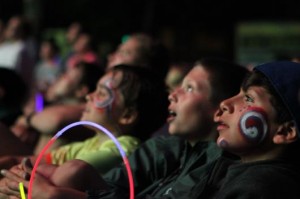 We have so much to look forward to this week. We're sending out 4 camping trips this morning and then Sunday is Traditions Day at Laurel. We'll partake in the Bec Swim, Bago Run, Sequoia Olympics and more. Not to mention our 8th graders depart for Adventure Bound for their overnight. We're enjoying the fantastic weather in Maine and spending countless hours in Echo Lake…where we swim, sail, paddle-board, kayak, ski, wake-board, canoe, fish and more. It's been a great week at camp!