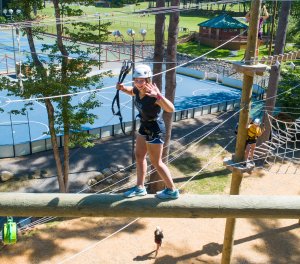 One of the best days of Staff Orientation is called "Let's Go To Camp." On this day, Acadian and Apache Specialists play the role of campers and attend programs throughout the day while Program Staff run their various activity areas.
It's great to see the Specialists having a ball on the Climbing Towers, on the Lake, Courts, Fields and Arts Activity areas…and even better to watch our Program Staff perform and master their sills!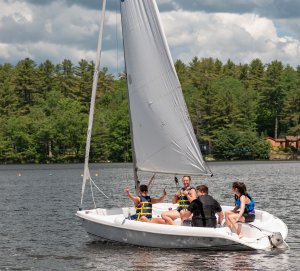 After Let's Go to Camp and a solid week of Orientation, our counselors enjoyed a well-deserved day off, and we spend tomorrow in final preparations for Wednesday's arrival. Counselor chaperones leave for Los Angeles, Boston, Washington, Philadelphia, South Florida, New York City, Westchester and Chicago bright and early tomorrow morning. We know you're preparing for a final day and family dinner tomorrow, so enjoy these moments. Wednesday can't come soon enough.
And parents: We're ready for your children! We've got you covered and we're ready to take and care for them as you fully expect and deserve.