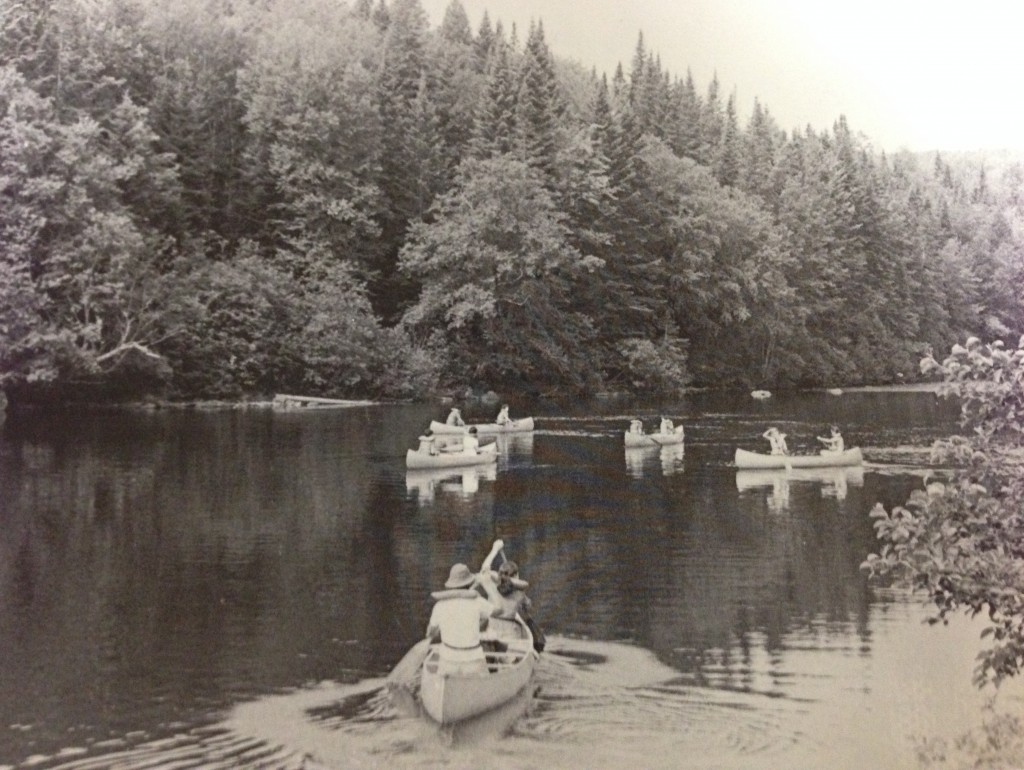 In 1977, Ron Scott, the former director of Camp Laurel, visited then potential camper Greg Racz's father's office. His mission: to talk about Camp Laurel. "A number of friends from Ethical Culture school already went there," Greg recalls. It was an easy sell.
That summer, Greg made his first camp friend: Jem Sollinger. As the weeks – then years – passed, Greg grew to appreciate everything about Laurel; his fellow campers, the staff and the beauty of Maine. "Coming from New York City, being outdoors was great and I loved being able to play so much tennis." As Jem recalls, no one was more consistent on the court than Greg, "He got everything back!"
More than 30 years later, "Laurel has only gotten prettier," Greg says. He has a good way of knowing: His son, Daniel, is now a Laurel camper too. It seemed like "déjà vu all over again" in the early fall of 2012 when Jem visited Greg's office to discuss Laurel for the next generation of Racz's.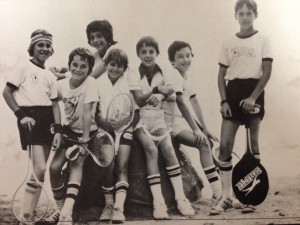 "Jem has done a phenomenal job," Greg says of his longtime friend, now the camp director. "He's got a great group of counselors."
"Holly is still there with her husband, Warren," Greg recalls, referencing 35-year Laurel veterans, Holly and Warren Williams. Amazingly, in 1980, Warren was Greg and Jem's counselor in the Falcons.
Greg adds, "The waterfront is still drop-dead gorgeous and the many ping pong tables are a welcome addition," speaking to another one of his passions!
Daniel's route to camp was similar to his father's. Daniel's friends – at the same Ethical Culture school – also go to Laurel. Of course, he'd also heard about Laurel "100 times" from his dad, Greg. Getting off the bus, the first person Daniel saw was Jem. Some things never change.
Daniel's favorite parts of camp are the sports facilities. "The Fieldhouse (a new addition since his father's day) is great. It's so big, with lots of space."
Does he talk to his dad about the old days? "Yes," Daniel says. "He likes to talk."
Daniel's younger brother Joshua may follow in his brother and father's footsteps. He loved the water-slide on Visiting Day and Daniel would love to have his younger brother at camp with him, "It would be a lot of fun having a family member there." That would make Greg doubly happy. "Visiting Day was too short," he says. "It's great to get a second chance at Laurel" – even if its just for a day.
And what about the second generation of campers from Laurel South. Founded in 1993, we expect the first influx of alumni campers over the next couple of years. "We can't wait for the first alumni campers" says Laurel South director Roger Christian. "Family – isn't that what camp is all about?" At the Laurel Camps…it definitely is.