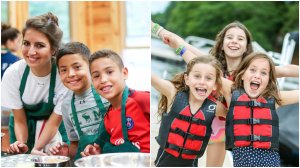 As we settle into the "real world," we can't help but reflect on the incredible memories made this summer. We will keep these memories close to our heart.
While we will cherish the summer of 2017, we look forward to the year ahead. With Labor Day around the corner, we hope you're all settling in to your routine at home and gearing up for the academic year.
Study hard, stay active and be kinder than necessary… only 296 days 'til Summer 2018!