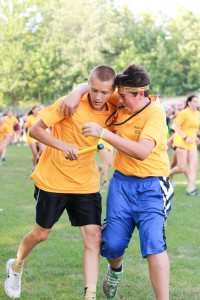 When we asked a teacher in Florida what his ideal student looks like, he said: "Someone who is respectful, creative and focused." When we asked a teacher in New Jersey, she said "Someone who isn't afraid to ask questions, who wants to learn and who tries their hardest," And when we asked a teacher from Pennsylvania, she said: "Someone who has great time management skills, is a leader and is responsible." What we learned from talking to these teachers is that all across the country, teachers enjoy having responsible, respectful and creative students in their classrooms. And what do you know… Camps help students develop all of these skills and so much more. It's our theory that when teachers ask students what they did over the summer, they're not just asking because it's the standard "welcome back to school question," but because they are secretly trying to decipher which students spent their summer growing, learning and improving. The bottom line: Teachers love students who spend their summers at camp.
Spending the summer at camp turns followers into leaders, shyness into confidence and laziness into responsibility. Camp teaches children how to work well with others, how to think critically and how to solve problems. It allows students to try new things, ask questions and be vulnerable in order to improve themselves. It teaches time management, organization and respect for peers and authority. The list goes on and on. Every day, campers are learning valuable life skills that easily transfer over to their daily lives. They think they're just playing football with friends, but at the same time they are learning how to communicate with others, how to be a good sport and the importance of maintaining a healthy and active lifestyle. When they make real connections with people they'd usually never talk to, they are learning to ignore stereotypes and appreciate diversity. Spending the summer at camp is day-after-day of life lessons, disguised as swimming, playing, singing, dancing, biking, hiking and exploring.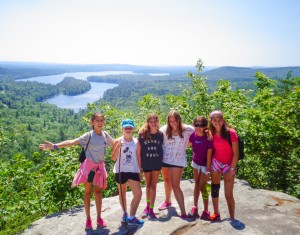 Teachers look for leaders in the classroom, someone who can follow instructions and encourage their peers to do the same. It is with these students that teacher form trusting relationships, which can work in the students benefit all year long. These leaders are built at camp, and their skills aren't just confined to camp or the school campus, they become leaders in every aspect of their life.
Parents can be confident that their child will leave camp a better version of themselves. These students, who enter the new school year with a strong sense of identity, work ethic and high self-esteem, will be an important contributor to their classrooms.
If you were to ask a teacher what they REALLY wanted in an ideal student, most of them would say "Anyone who spent their summer at camp!"