Many campers fall in love with Maine, and vow to return later in life. They'd like to vacation – or maybe even move – there.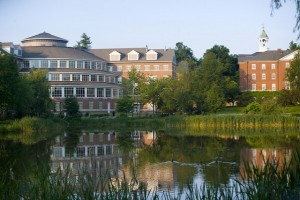 Others come back sooner. They go to college in Maine.
Nearly everyone knows Maine's big three schools: Bates, Bowdoin and Colby. So familiar, they're often said as one word: "BatesBowdoinColby." Or abbreviated as just "BBC."
They're well respected for many good reasons.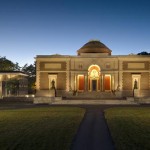 Bates – hey, we're doing this alphabetically – is the Lewiston school founded in 1855 by abolitionists. The oldest continually operating coed institution in New England, it was one of the first colleges in the country to make SATs optional for admission (way back in 1984).
Bowdoin – in Brunswick, 28 miles north of Portland – was founded in 1794. The alma mater of Nathaniel Hawthorne and Franklin Pierce, it was ranked 6th on the U.S. News and World Report list of top liberal arts colleges.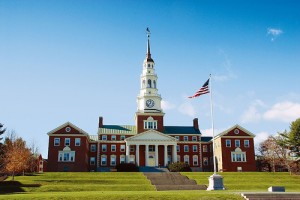 Colby, in Waterville, was founded in 1813. It's renowned as the first all-male college in New England to accept women.
But there's much more to Maine schools than just BBC.
The University of Maine, located in Orono on the Stillwater River, is the flagship of a highly regarded state university system.
Its six other campuses include Fort Kent. On the Canadian border, and celebrating the region's Franco-Arcadian heritage, it focuses on the needs of rural communities.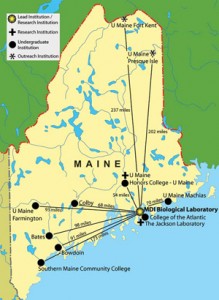 The University of Maine at Machias – 200 miles northeast of Portland, on the coast — features a unique environmental liberal arts core.
The Presque Isle campus is not, as its name implies, on the Atlantic Ocean. It's far north in Aroostook County (the largest county east of the Mississippi River), almost in New Brunswick, Canada. A Native Education Center addresses the needs of Native American students.
Then there's the College of the Atlantic. Students on the rocky coast of Mount Desert Island – minutes away from Acadia National Park – focus on experiential learning on the schools' research vessel, or at its Beech Hill Farm.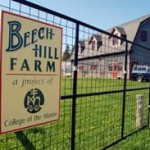 We always say that – in addition to having fun and growing as people – our campers learn a lot each summer.
A few years later they can learn even more, in a state they've grown to love.