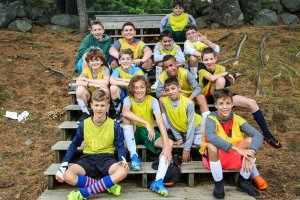 After a full week of non-stop program (hard to believe we've been together for almost a week!), we had a rain day yesterday. So we slept in an extra hour and moved our activities to our many indoor locations: Fieldhouse, Playhouse, Arts Centers, Fitness and Dance Studios, Tanager, Lodge and more. After five straight days of great weather, non-stop action on the lake, on the ballfields and on the courts, it was a welcome break! This morning, we awoke to one of Camp Laurel favorite traditions: The Quest!
During Quest, we break into 16 teams split across age groups and have an amazing day of friendly competition. It's a great way to break up our busy schedule and allows campers from different age groups to get to know each other and bond. Our Super Seniors lead the effort and do a spectacular job running this amazing all-camp event.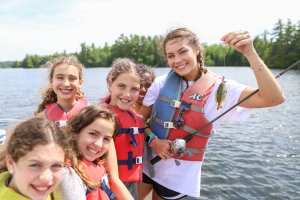 With the first week nearly behind us, we look forward to ramping up our summer calendar as camping trips, inter-camps, tournaments, golf trips and special events crank up. We look forward to the weekend ahead with program days and lots of time swimming, waterskiing, sailing, stand-up paddleboarding, canoeing, kayaking and even snorkeling!