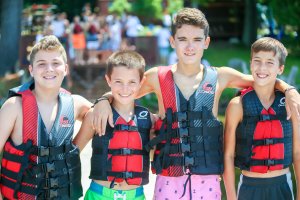 As we finish up activities and programs today and head to Council Fire tonight, we're anticipating the arrival of our guests from all over all the country tomorrow. It's very hard to believe we've been here for four weeks tomorrow! Time flies.
As you venture to Readfield tomorrow, please remember to dress appropriately for camp (sneakers are always the best) and dress light. It's going to be warm and while we have plenty of water stations around camp, remember to stay hydrated and take advantage of shady areas and, of course, take a dip in Echo Lake. It's magnificent.
When you arrive, please cooperate with our Greeting Staff and wait at the camp entrance until 9:30 AM when the front gates open. Then meet your child at his or her cabin and begin the day. If you have two or more children with us, you'll meet at the cabin of your youngest child. If you follow this simple plan, everyone will meet up and no one will be disappointed.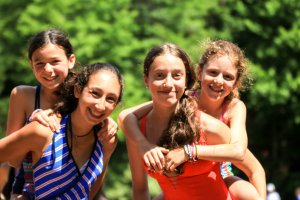 After meeting your children and their counselors – enjoy camp. Let your kids show you everything and introduce you to everyone! Play tennis; watch your kids ski or sail; go to Fitness and Dance. Check out ChefCamp, Lacrosse, Soccer, Rockport, Basketball, Ceramics and the Equestrian Center. Please meet our incredible staff. We are incredibly proud of our counselors and we want them to know you. In addition to your child's Counselors and Campus Leaders, be sure to say hello to Joie, Lauren and Jon, our three Head Counselors. They're the best of the best and know your children really well!! Also, make sure to see Peter, our assistant director and everyone's favorite. Lastly, don't miss our five amazing Program Area Directors and 26 Department Heads.
Our Visiting Day Lunch Buffet will be served at the Lodge, or you can go to the Fieldhouse for BBQ Sandwiches… or, go to both! There's dessert is in both places and a special ice cream stand at Tanager by the Lake.
Please read your Visiting Day Handout when you arrive for more details. Your kids (and we) cant wait to see you! Travel safely!!