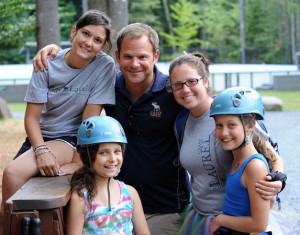 If you submit prospective babysitters through background and reference checks just for a date night with your spouse or significant other, then you probably have an extreme interest in just who will be taking care of your children at summer camp. Thanks in part to movies and television, many parents have images of young, barely out of high school teenagers filling counselor roles. However, the truth is that camps conduct searches for months to locate and fill leadership and key staff roles with mature, knowledgeable professionals, many of whom work with children in some capacity year round.
Even though camp is still six months away, chances are that your child's summer camp (or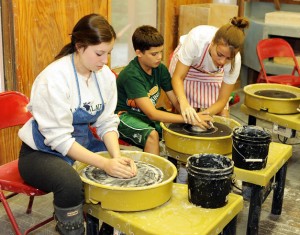 prospective summer camp) has already kicked its recruiting season into high gear. To find counselors, many camps traverse college campuses across the country searching for college students and recent grads who are pursuing careers in education, social work, youth athletics, or other fields related to working with children. In order to avoid staff members that are too immature—or mature—the target demographic for counselors is typically between 20-25, although some camps will vary from this in certain scenarios or for special needs. A successful camp counselor works 24/7 and must be mature enough to make split second decisions that concern the welfare and well -being of children. Although counselor staffs tend to have relatively high turnover rates from year to year because college students complete college and move on to full time jobs that they cannot leave for an entire summer, leadership staff tends to return more regularly.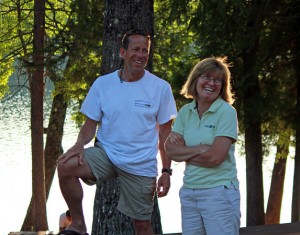 Camp leadership is often comprised of seasoned teachers and coaches who have been involved with summer camp in some capacity for several years or even decades. Some of them grew up as campers and worked their way into leadership positions beginning as counselor assistants or counselors. Others began as counselors and loved the experience so much that they have returned from year to year. Still others are hired directly into their leadership roles after extensive searches by camps to find the best candidate for the role. However their camp experience began, one thing that all camp leaders have in common is that they not only have extensive experience working with children, but thorough knowledge of the intricacies and behind the scenes goings on of summer camp.
Aside from leadership staff, other mature individuals are employed to staff health and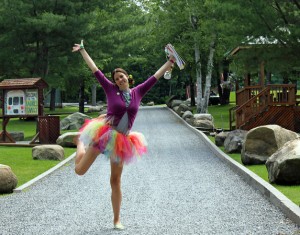 dining facilities as well as offices. In fact, parents are sometimes surprised to learn that so many mature, experienced professionals spend their summers at sleepaway camp. But, for many, the experience, as it is for the children, is beyond compare. Those who return each year will tell you that they wouldn't consider spending their summers anyplace else. They love what they do, they love their campers, and they love their camps! How many traditional jobs can boast such high morale and collective years of experience?