People always ask me about my favorite aspects of summer camp. That list could go on forever: community, independence, friendship, activities, teamwork, facilities, personal growth. Staying unplugged and tuned into the world is a key ingredient for all those benefits. Children (and counselors) spend so much of their year in classrooms and their free time plugged in. One of the things camp people look forward to so much is a change in their environment. And there's no better place for this switch than Maine.
Camp Laurel is in one of the most beautiful areas of the country. Tucked among tall pine trees nestled on gorgeous Echo Lake: Maine is the definition of natural beauty. The views of the surrounding forest are a welcome change to the skyscraper backdrop of the big cities from where our campers come. Breathing in the crisp Maine each summer is an amazing experience. The acres and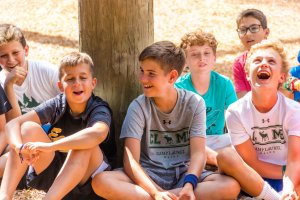 acres of lush green fields give our campers a connection to the nature around them. Campers are also able to take advantage of day-hikes and camping excursions to state parks, Acadia National Park and local spots we've been frequenting to for decades.
When campers reminisce about their time at Camp Laurel they always talk about their "experience" rather than specific activities. They mention that distinct mix of friendship, community and nature. It's a life-changing experience and one that Maine provides in the best way.