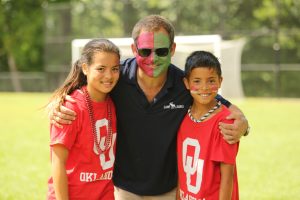 We enter the last three days of camp with emotions running high. We've just come off a spectacular five days of College Days. It was an incredible culminating special event of the 2016 season. Our Super Seniors did a superb job leading the camp. The Games, Sports, Contests, Songs, Floats, Plaques were as good as ever. Well done Class of 2016!!
Tonight we "dial it down" a bit and start to decompress from the week gone by. Tomorrow we'll have a Rec Day with fun activities, tennis ladder games, water afternoon and rehearsal for Reprise…a call-back of the finest 2016 acts and performances. We'll also see a highlights film of the summer produced by our talented Digital Media Department. It will be a great day.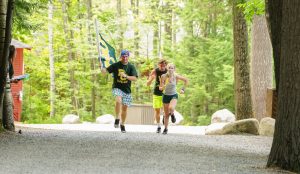 Thursday we begin to pack, reminisce, spend time with friends and counselors, and get ready for the Final Ceremony…a 67 year old Laurel tradition on the shores of Echo Lake.
We can't believe the seven weeks are coming to an end. We will cherish every minute until we say our final farewell to the summer of 2016…